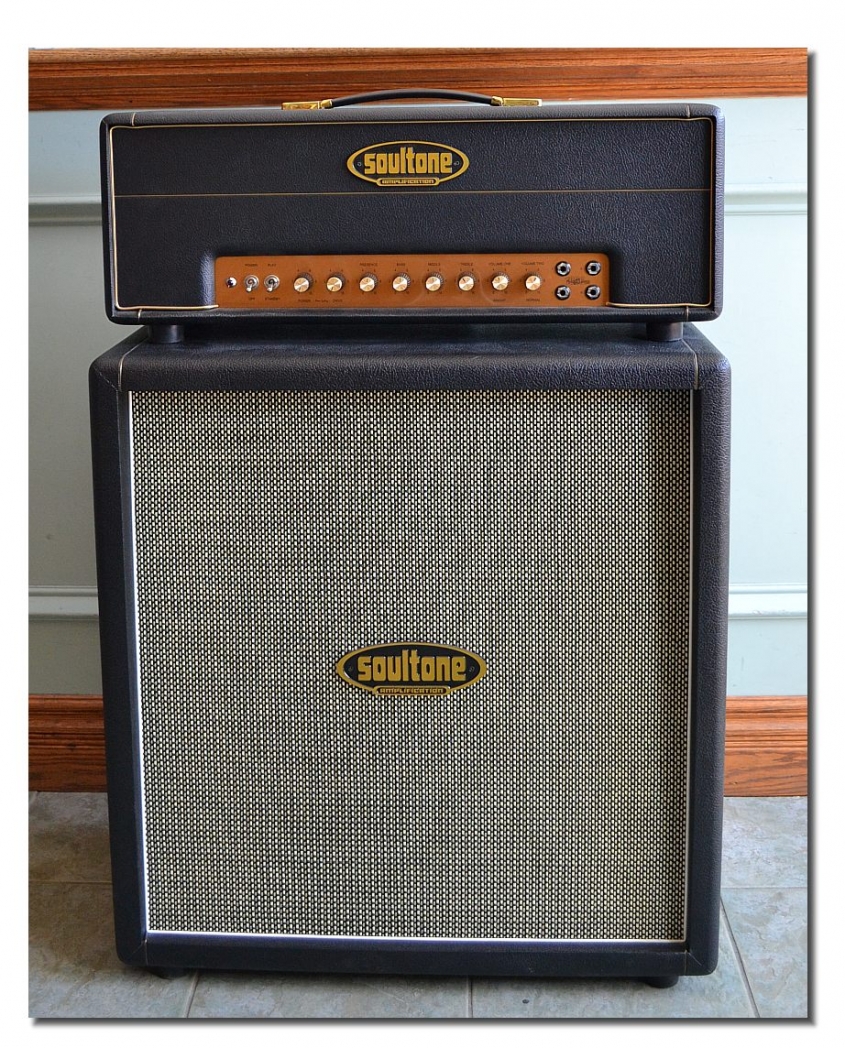 Serial Number… 0986008 circa 2010
Pricing… $2000.00 Canadian Dollars (approx.$2068.US$ as of May 7/2010)
Description… Here is a very cool 50 watt stack with advanced power scaling. This hand wired US built amp features a four input design like a Marshall Plexi, FX loop with level controls. This loud crunchy amp and 2 x12″ cabinet has a very Marshall like tone and comes with a foot switch and power cable.