The Twelfth Fret Repair Shop Information, Services and Rates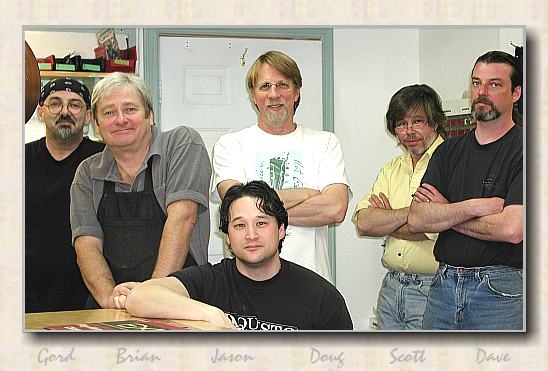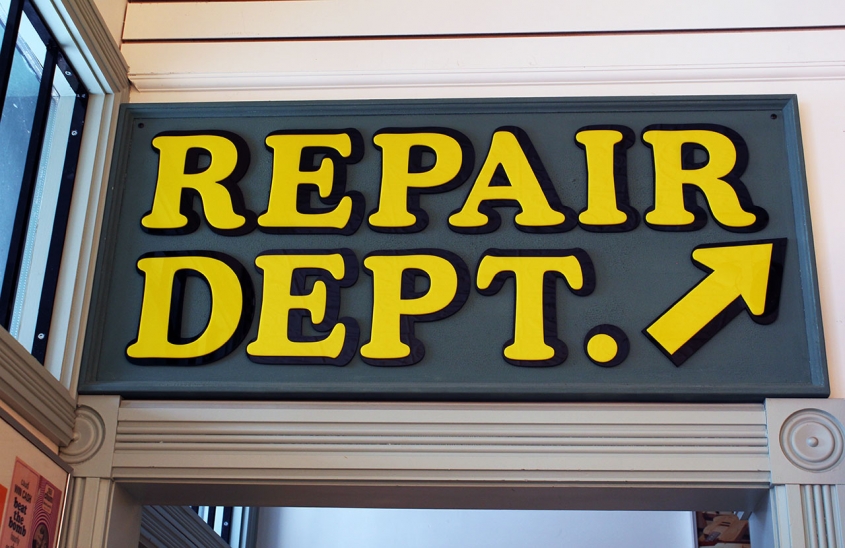 For well over thirty years, the Twelfth Fret Repair Department has been building, repairing and maintaining fretted stringed instruments for musicians in the Greater Toronto Area and the world over. Our clientele includes music students, amateur players, working musicians and studio professionals as well as some of the biggest names in music (From Pink Floyd and the Rolling Stones all the way to the Sam Roberts Band and Katy Perry).
We pride ourselves on our level of customer service and to that end, each client receives a thorough assessment of their instrument as well as a detailed written document listing the work to be done and the associated cost. Set-up work is always tailored to meet the individual musician's playing style. Whether the job is large or small, our objective is always the same; to ensure complete client satisfaction with the work performed.
The 6 luthiers making up the repair team have well over 100 years of combined building/repair experience and are well equipped to handle any job from simple set-ups to complex restoration work on valuable vintage instruments. Our complete repair facility, including a woodworking shop, means we have all the tools at hand for any size job and that all work is done in house.
We service all makes of fretted stringed instruments and perform authorized warranty work for many of the major brands including CF Martin Guitars.
Services include:
Set-up and Adjustment of fretted stringed instruments including acoustic, electric and bass Guitars as well as Mandolins, Ukuleles and Banjos.
All manner of fretwork including fret dressing, fret replacement (re-frets) and fret repairs such as gluing loose frets and dressing sharp fret ends.
Structural repairs including neck resets, cracks, re-gluing loose braces, impact damage such as broken headstocks and re-gluing lifting bridges.
Electronic repairs and upgrades including pick-up replacement, pickup potting, pick-up rewinding and all manner of wiring including repairs and customization.
Cosmetic repairs ranging from simple touch-ups to spray finish repairs and custom colour matching.
Hardware and component upgrades including machine head replacement, bone saddles and nuts, bridge replacements, banjo head replacement, pickguard replacement.
Please see our pricelist for more details or better still, drop by and see us for a free assessment.



General Information on Twelfth Fret Service and Rates

All Prices in Canadian Dollars.   This List Last Updated March 13, 2013 
Prices are for labour only. Parts not included unless specified
Set-up is not included in repair prices but is often required.
Bench Rate
$75.00 per hour
Minimum Charge
$30.00
Repair Estimate
no charge
Major Repair/Restoration Estimate
$30.00
Complete Set-Up

Acoustic Guitar
$75.00
Bass
$85.00
Mandolin
$85.00
Electric Guitar
$85.00
Locking Tremolo Guitar
$100.00
12 String Guitar
$100.00
Banjo
$100.00
Resonator Guitar
$100.00
Bouzouki
$100.00

Fret Dress (Plus Set-up)

Complete Fret Dress
$150.00
Minimum Fret Dress (Level and Bus Frets)
$75.00
Heat Press (no Guarantee)
$50.00
Glue and Re-Seat Frets
$50.00
Dress Fret Ends
$30.00

Re-Fret (Plus Set-up, plus $10.00 for parts)

Re-Fret
$300.00
Partial Re-Fret (3 to 12 Frets As Required)
$200.00 – $250.00
Re-Fret – Bound Fingerboard
$350.00
Re-Fret – Maple Fingerboard (clear lacquer satin finish)
$375.00
Re-Fret – Maple Fingerboard (tint lacquer gloss finish)
$450.00

Custom Nut Work (Plus Set-up)

New Guitar and Bass Nut (add $5.00 for parts)
$75.00
New 12 string Guitar Nut (add $5.00 for parts)
$100.00
New Mandolin Nut (add $5.00 for parts)
$100.00
New Banjo Nut (add $5.00 for parts)
$75.00
Install Fender LSR or Floyd Lock Nut
$100.00
Install Pre-Slotted Plastic Nut
$50.00

Custom Saddle Work (Plus Set-up)

New Saddle (add $5.00 for parts)
$50.00
New Saddle with Intonated profile (add $5.00 for parts)
$75.00 – $100.00
Fill and Re-Cut Bridge Slot
$125.00

Install Tuning Machines

Retro Fit
$30.00
Different Style (Includes Filling Screw Holes and Minimum Touch-Up)
$50.00 – $75.00

Bass Guitar Work (Plus Set-up)

Plane Fretless Bass
$150.00
De-Fret Bass
$275.00

Structural Repairs

Cracked Headstock (With Minimum Touch-Up)
$125.00 and up
Head-Splice (With Re-Finishing as Necessary)
$1000.00 and Up
Top, Rim and Back Cracks
$75.00 Each and Up
Re-Glue Loose Braces
$50.00 Each and Up
Re-Glue Martin Style Pickguard
$75.00

Neck Re-Sets (Includes Minimum Dress and Set-Up)

Martin Style
$500.00
Gibson and Other Styles
$500 – $600.00 and Up

Bridge Work

Bridge Shave
$50.00
Sub-Plate
$50.00
Replace Bridge-Plate
$150.00 and Up
Re-Glue Acoustic Bridge
$125.00
Re-Glue Acoustic Bridge with pick-up
$150.00
Re-Glue Classical/ Fan Style Braced Bridge
$150.00
Re-Glue Gibson J-200 Style Bridge
$150.00
Re-Glue After Market Replacement Bridge
$100.00
New Custom Martin Style Bridge
$250.00
New Custom Pyramid Style Bridge
$350.00
New Custom Classical Style Bridge (Includes Finishing)
$400.00

Wiring

All custom wiring work is quoted at hourly rate plus parts.
Acoustic pickup installation
$75.00 – $150 and Up
Pickup potting
$30.00 per Pickup
Pickup rewinding
$75.00 and Up
Trouble shooting
Hourly Rate
335 thin hollow body style
Hourly Rate

Refinishing

Touchups
$75.00 and Up
High gloss clear finish to bolt-on style neck
$300.00 – $400.00
High gloss clear finish to bolt-on style body
$600.00 – $700.00
High gloss finish – Entire guitar
$1000.00 – $1500.00
Satin finishes
50% of Gloss Prices
Oil finishes
$50.00 – $100.00
Add on Custom colour mixing
+ Hourly Rate
Add on Add Stripping and Prep Work
+ $200.00 and Up

Specialty Items

Install Banjo head (plus parts)
$50.00 – $75.00
Install Skin Banjo head (plus parts)
$125.00 – $150.00
Replacing Bolt-On style Necks
$125.00 – $225.00
Guitar Kit Assembly
$250.00 and Up
Resonator Install
Hourly Rate
Custom Routing
Hourly Rate

Custom Pickguards Installed (Plus Materials)

Flamenco Tap Plates Mylar (Standard Shape as per Template)
$75.00
Martin Style
$50.00
Electric Guitar Pickguard
$150.00 and Up

Left-Handed Conversion

New Custom Nut (add $5.00 for parts)
$75.00
Fill and Re-Cut Bridge Slot
$125.00
New Saddle (add $5.00 for parts)
$50.00
Position Dots (Up To Body Joint Only)
$50.00
/strongtdtr/strong