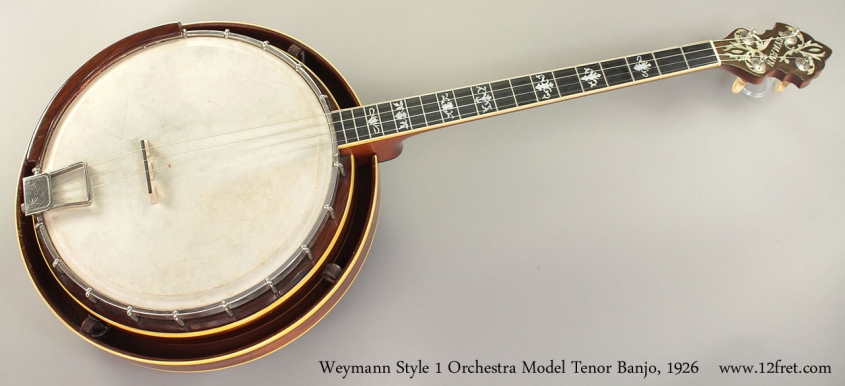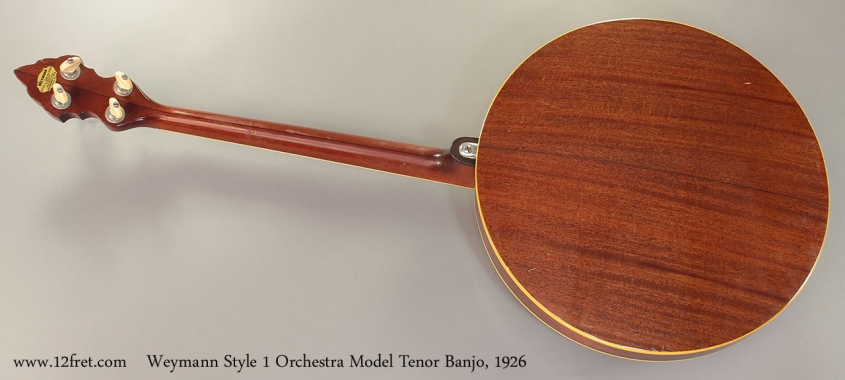 Price: CDN $999.99
US Price:
US $796.36
*US dollar exchange varies daily
Class: Vintage
Consignment
SOLD
This Weymann Style 1 tenor banjo shows off several of the key Weymann features. First, the resonator is press-fit, and doesn't use screws to attach; this is to reduce rattling. The outer edge of the resonator is rounded, which helps project the sound. The 'Megaphonic' rim is composed of ten laminated layers with a conical interior, and all the brackets pass through it so the inner and outer surfaces are smooth. The Weymann Style 1 Orchestra Model is a very well built but fairly plain instrument, with mahogany for the resonator, neck and rim, ebony fingerboard and headplate, and an 11 inch head. In original condition, it plays well and has a distinctive, vintage tone.
View the full feature on the 1926 Weymann Style 1 tenor Banjo and see the rest of the details and photographs here!
Contact The Twelfth Fret Regarding This Item