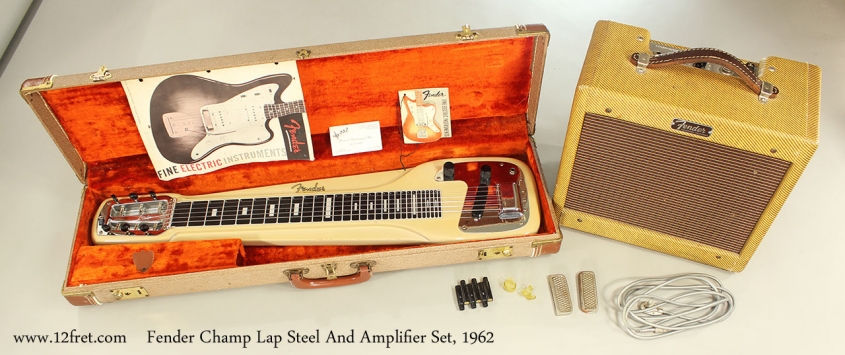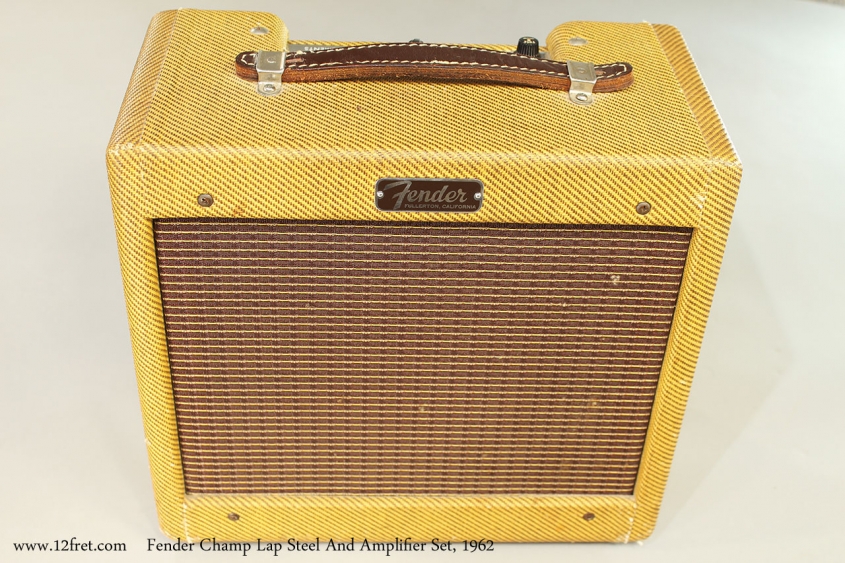 Price: CDN $2500
US Price:
US $1990.92
*US dollar exchange varies daily
Class: Vintage
Consignment
SOLD
S/N: 8154 Lap Steel, C18487 Amp. These date to 1962, at Fullerton, California.
This is very, very cool - from 1962, a Fender Champ Lap Steel and Amplfier set, in excellent condition and with many of the original accessories.
This set was purchased around late 1962 in Peterborough, Ontario, from the Provincial Conservatory of Music. It was likely sold with lessons, but it appears that the instrument was used lightly then put away. There is very little wear or corrosion, and the amplifier's tweed covering and the case's brown tolex and leather trim are in excellent condition.
Also included are the original hang tags, the buisness card of the seller (Arthur H. Best of the Provincial Conservatory of Music in Peterborough), a 1962 Fender Electric Instruments catalog, the original cord, two Dobro brand clear fingerpicks, two steels, and the original Fender polishing cloth.
For reference, we've scanned the catalog and hang tags, and these are available with the posting.
Contact The Twelfth Fret Regarding This Item