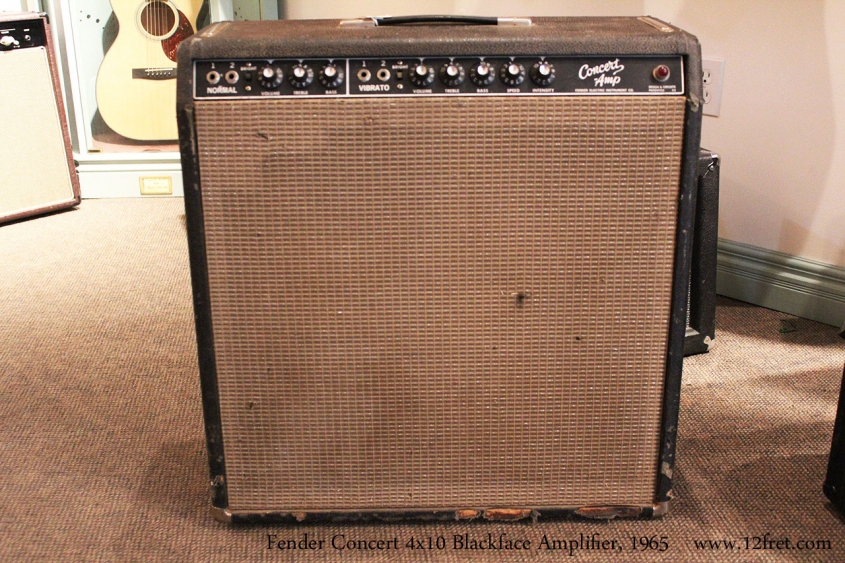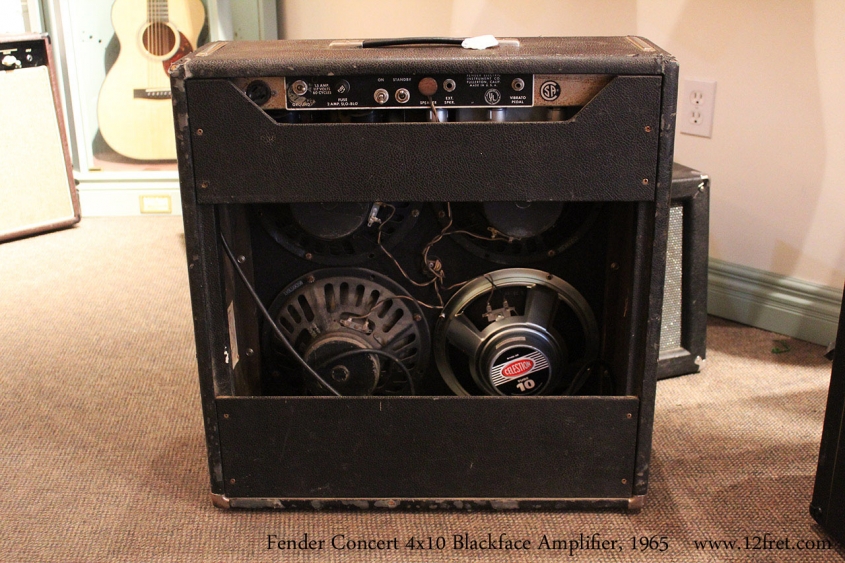 Price: CDN $1199.99
US Price:
US $955.63
*US dollar exchange varies daily
Class: Vintage
Consignment
SOLD
S/N: A 06781, built during 1965 at the Fender plant in Fullerton, California.
Introduced in 1959 as a high-powered, 40-watt combo amp with 4x10 inch speakers, the Fender Concert Amp was built until 1965, and was replaced by reverb-equipped models like the Super Reverb. This Fender Concert amp was built during 1965, and has the Blackface character. It's definitely been used as intended, with some scuffing and tears to the tolex and grille cloth, but it has been recently serviced by John Fletcher and is in good working order. It has its original transformers and three original 1964-production black Oxford speakers, and one newer Celestion speaker. The opto-isolator, the heart of the trem circuit, has been replaced. In 1982, Fender introduced another amp model using the Concert name, and these were designed by Paul Rivera. This was a 60-watt, 1x12 combo with extra modern gain stages. They are completely different from the original Concerts!
Contact The Twelfth Fret Regarding This Item