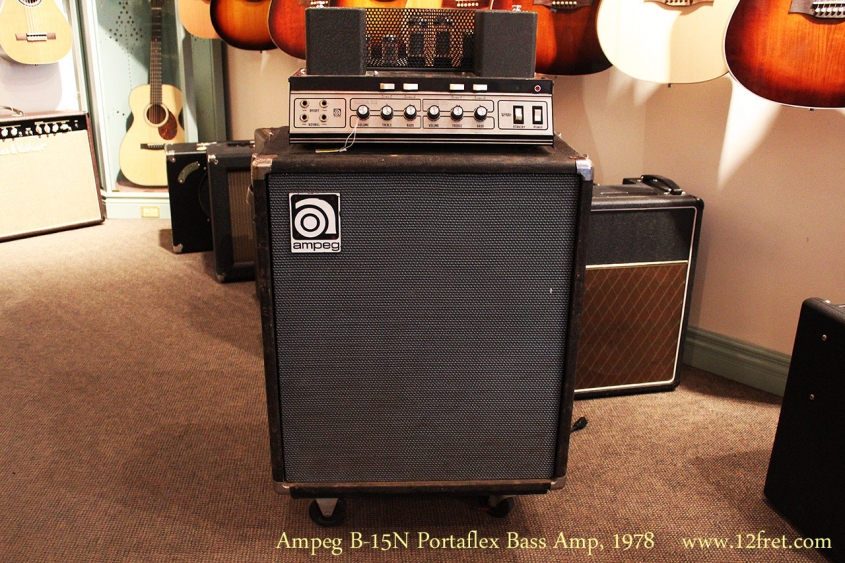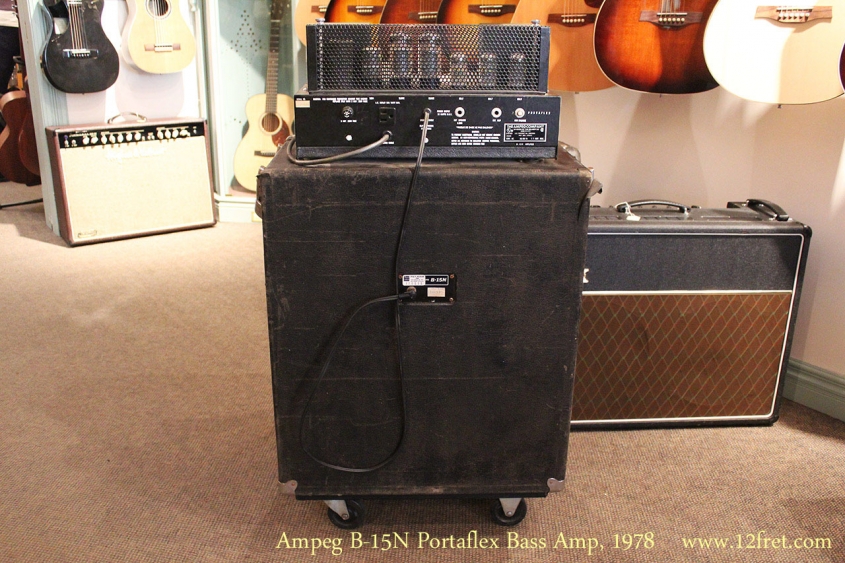 Price: CDN $1099.99
US Price:
US $876.00
*US dollar exchange varies daily
Class: Vintage
Consignment
SOLD
S/N: 154653, dates to around 1978.
For a time, Ampeg was the main competitor to Fender amps, and from 1960 the classic 30-watt, 1x15 inch speaker Ampeg B-15 Portaflex bass amp ruled the club circuit. The ingenious flip-top turned the amp into one compact, relatively easy to move and stow package, and the Portaflex design - standing for Portable Reflex Baffle System - produced far more bass, volume and projection than could normally be wrung from a box this size. For decades, the Ampeg B-15 was the choice for jazz bassists in clubs and recording studios. Many records on labels like Stax and Motown featured the B-15 (James Jamerson typically used a 'custom' tube DI box in the Motown studio, and a B-15 for gigs. Donald 'Duck' Dunn used a B-15 for much of the Booker T material on Stax/Volt). At the end of the 1960's, as the volume wars heated up, Ampeg introduced the ground-breaking SVT bass amp with ten times the power of the B-15 - 300 watts, ready for stadiums and arena tours. This Ampeg B-15N was built around 1978. At this time, from 1971 to 1980, Ampeg was owned by Selmer. While the serial numbers can't be used to specifically date the amp, its physical features such as the white rocker switches show it to be post-1976. It uses a pair of 6L6 tubes. On the back, there's a sticker showing that at one time it was sold by the Long & McQuade store at 459 Bloor Street West - which moved to its present location around 1988. This amp has been used as intended, so there is an amount of scuffing and tearing in the grillecloth and tolex covering. The wheels were a welcome standard feature! This B-15N is in good working order - it's presently a favourite of people checking out instruments in our bass room.
Contact The Twelfth Fret Regarding This Item