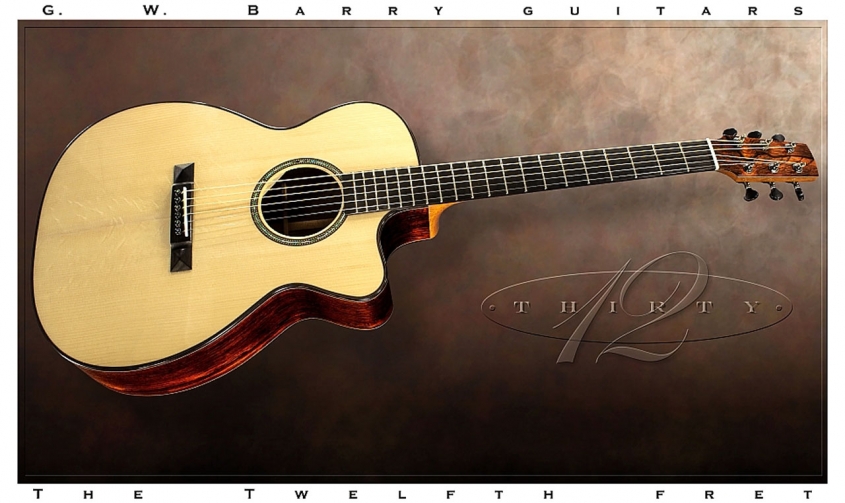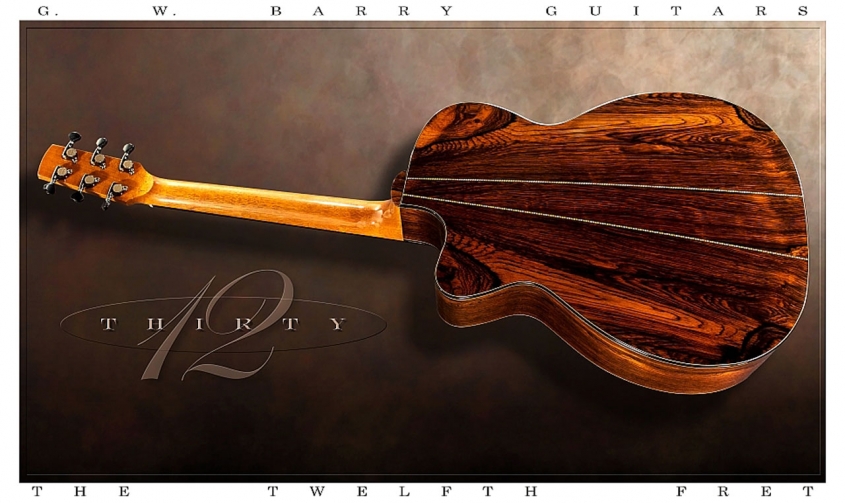 Class: New
SOLD
S/N: N/A, built late 2016 and early 2017 at the G W Barry shop in Toronto, Ontario.
Here we are featuring the third guitar from the 2016 / 2017 G.W. Barry 30/12 collection. This particular guitar has some interesting history to go along with its inspiring tone and compelling visual features. As a proud owner of a G.W. Barry I would like to congratulate Mr. Barry on 30 years of his guitars at the 12fret and I can't wait to see what you build next!!
Micheil Gray

Read the full post on this exceptional G W Barry guitar here!
Contact The Twelfth Fret Regarding This Item