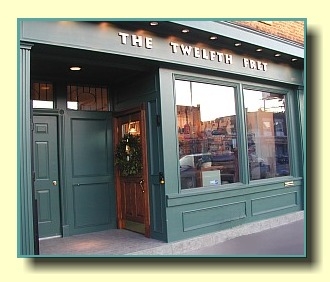 Recently the folks from MIB 360 came by to update the Google Business photo 360 tour of The Twelfth Fret Guitarist's Pro Shop at 2132 Danforth Avenue in Toronto, Canada.
This is always fun and it's fascinating to see how little on-site gear can produce such a great result. Anyone who has ever moved car and truckloads of musical gear for a gig can appreciate this!
This time around, we've been able to include more of our rooms including the upstairs lesson rooms and repair shop.
Come by in person and visit us if you can, but if you can't make it, please click the links below and enjoy the tour.
You can also find these tours on a Google page by entering 'The Twelfth Fret' as a search term. On the right, in the Places panel, click on 'See Inside'. The downstairs tour will launch, and next to it in the lower carousel is the upstairs tour.
Please Note! These are not video tours, they are more like moving around in Google Street View. Place the mouse pointer where you want to move, and right-click.
Click Here for the tour of the main retail floor!
Click here for the tour of the upstairs lesson rooms and Twelfth Fret Repair Shop!
Contact The Twelfth Fret Regarding This Item