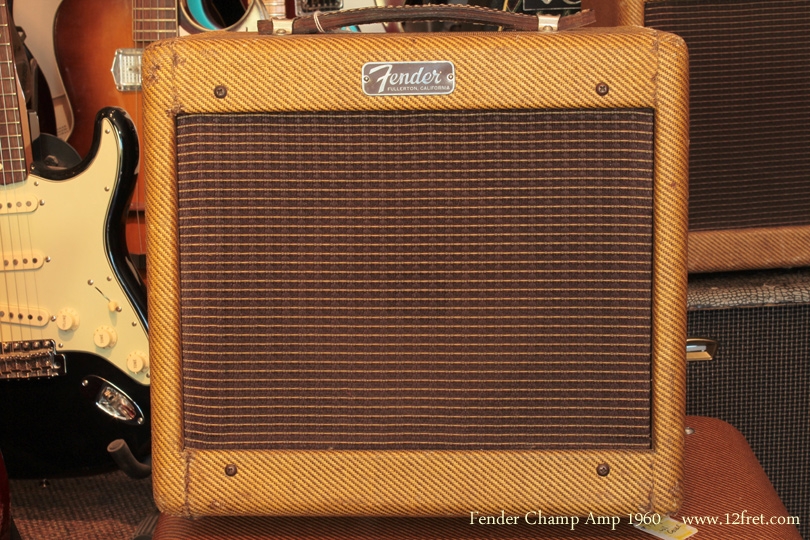 Here's a lovely 1960 Fender Champ Amplifier. After having its name shortened from Champion and getting a boost to 5 watts!) in 1955, the Champ continued production and was very popular with beginner musicians.
Or, it was popular until massively more powerful amps became available, and the demand for small amps fell off.
Later, the value of the small amplifier was rediscovered – in a recording context they work really well, as the amp can be exercised at full power without heavy baffling or isolation – and at home, where your neighbors won't call the police over your Champ, they way they will with your 100 watt 8×12 stack.
I remember, many years ago, a going down rural streets to house parties with a friend, carrying an amp like this, a guitar, and a bass. We'd set up wherever we could and just play everything we could think of.
This example is in original condition. It uses the 5F1 circuit with 5Y3Gt, 6V6gt and 12AX7 tubes, and has the original power cord and speaker. Sounds great!
Serial Number:C 15632, built during 1960 in Fullerton, California.
Pricing:$1399.00 CAD SOLD
---
You can preview our videos now on Our YouTube Channel!
You can now Visit our Facebook page!