---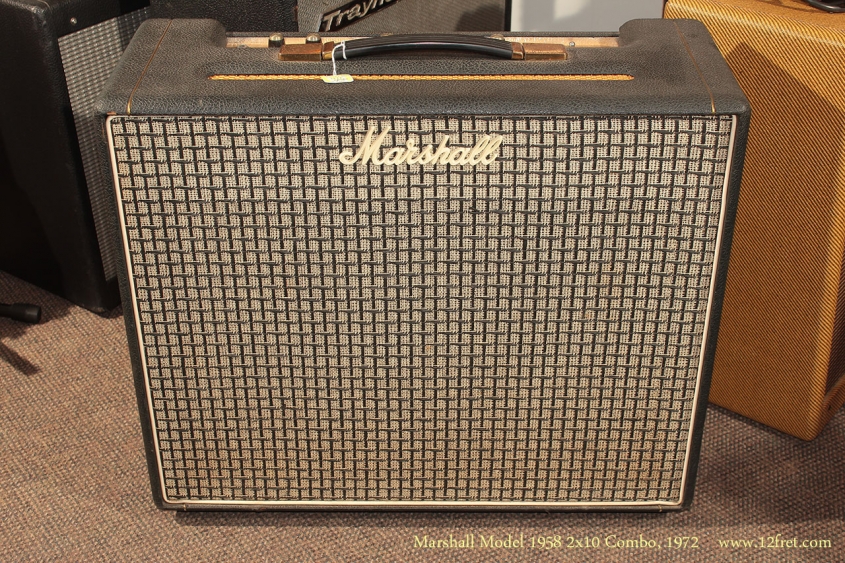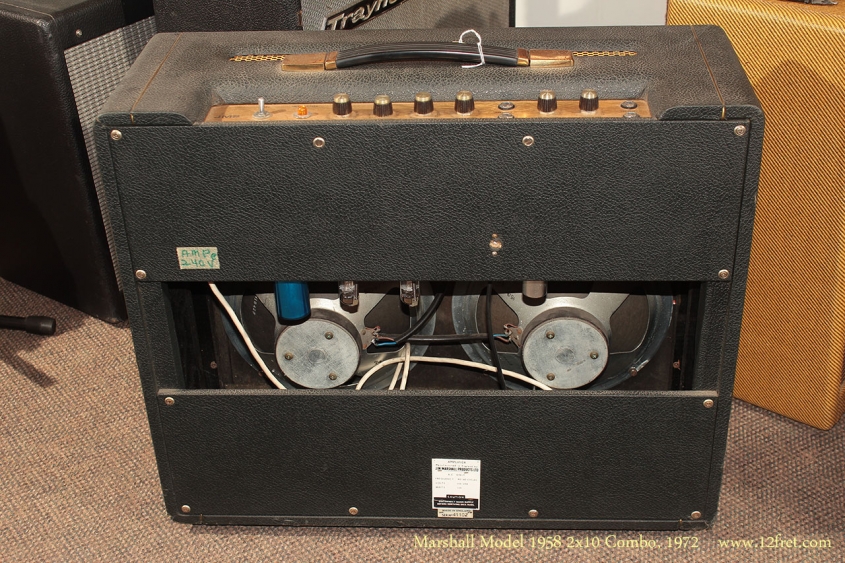 ---
Marshall Amplifiers were originally built to provide an alternative, available in the UK, to Fender amps, which where expensive and in short supply. The original models were closely modelled on the popular and successful late-1950s Fender Bassman circuitry.
Between 1968 and 1972, Marshall built a number of 'combo' style amplifiers, where the amp and speakers are in one cabinet. The initial models in this style, based on the JTM-45, were made at the request of Eric Clapton, who wanted an amp that would fit in the trunk of his car.
A lower output combo Model 1958 was built between 1968 and 1972, pushing 18 or 20 watts. This 1972 Marshall Model 1958 2×10 Combo features four inputs on two channels; channel 2 has a vibrato circuit.
In good condition with a step-up transformer (the amp is wired for 240 volts), this amp sounds great and has a real vintage vibe.
Serial Number: 41102, built at Jim Marshall's plant around 1972,
Pricing:$2799.99 SOLD
---
---
You can preview our videos now on Our YouTube Channel!
You can now Visit our Facebook page!
Check out Grant's Banjo Setup Q&A