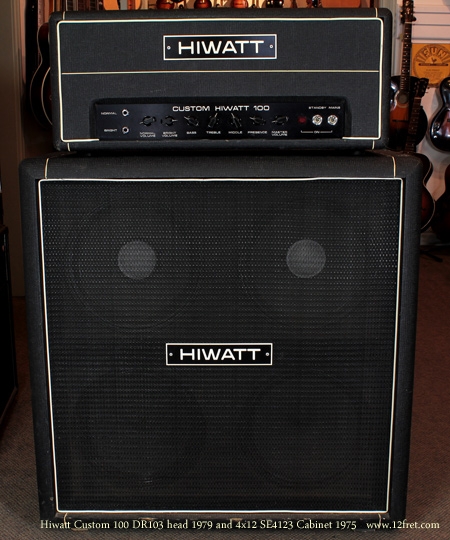 The return of the Half Stack – a 1979 Hiwatt Custom 100 head and 1975 Hiwatt SE4123 cabinet!
Not that long ago, stacks and half stacks were the basis of the back line. Standard for many guitar and bass players, there's something about groupings of 4×12 speakers that stands up and makes itself heard.
Hiwatt amps like this became popular because they got the job done night after night. They could move enough air to fill a large venue, and do so reliably night after night.
Hiwatt has always been known for high quality construction and clean, rich sounding amplification – with full attention paid to the 'Loud' meaning of amplification!
This half stack is in great working and physical condition. The tolex has survived with no appreciable tears or wear.
Serial Number: 13353-8296 (amp), built during 1979.
Pricing: $2550 CAD for both.
---
You can preview our videos now on Our YouTube Channel!
You can now Visit our Facebook page!