---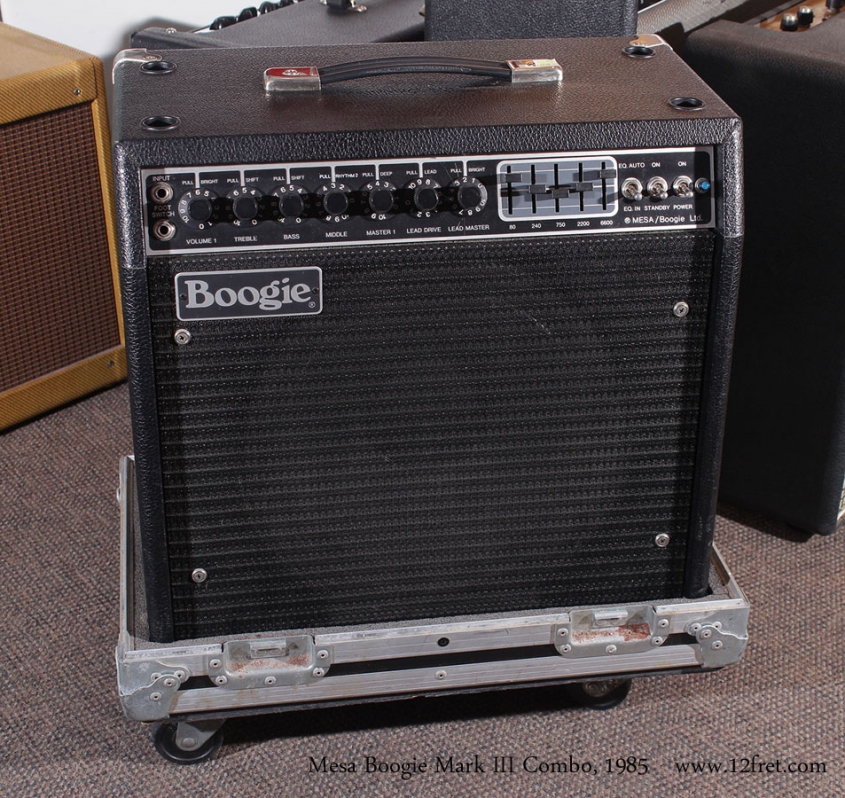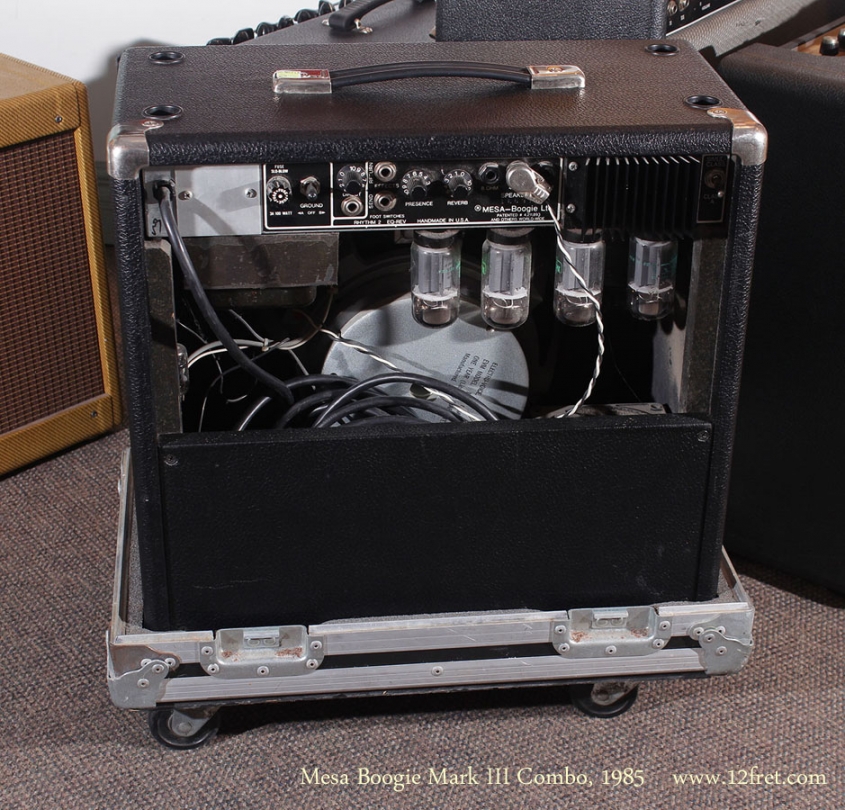 ---
Today we have a 1985 Mesa Boogie Mark III Combo Amplifier with road case!
Mesa Boogie amps were created around 1972 for touring musicians and have been a favourite of professionals since their introduction. Packing a surprising amount of tone, power, sheer volume (and, it must be said, weight) in a small package, the 1×12 Mesa Boogie combo amps have been seen on many stages and studios.
The Mesa Boogie Mark III combo added a third 'crunch' channel to the Boogie's standard rhythm and lead channels. The controls are generally shared between channels as is the switchable EQ.
We're dating this amplifier to 1985, though the date could vary a year or so later because Mesa Boogie serial numbers don't really map to production dates. The Mark III was introduced in 1985, and production overlapped the Mark IV, which entered the scene in 1990. The last of the Mark III models were issued in 1997, but from 1989, the amps were only available in Simulclass and this Mark III model is switchable between Simulclass and Class A. Finally, above the power cord there's no colour code marker, which points the production date to 1985.
This 1985 Mesa Boogie Mark III Combo Amplifier is in good, original working order with no modifications and black finish. It comes with its footswitch – and a wheeled road case!
Serial Number: 16697.
Pricing: $1,250.00 Canadian including road case with casters  SOLD

---
---
You can preview our videos now on Our YouTube Channel!
You can now Visit our Facebook page!
Check out Grant's Banjo Setup Q&A