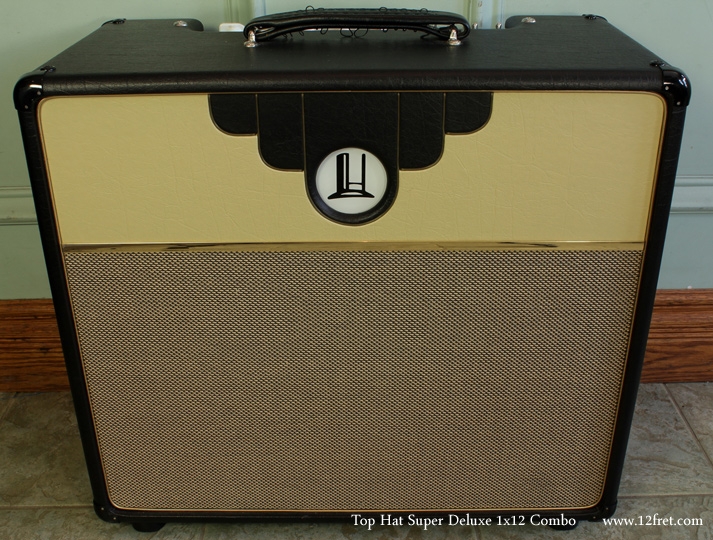 Something we don't see often – a 2007 Top Hat Super Deluxe Club 1×12 Combo Amplifier. This wonderful little amp uses a Celestion Vintage 30 12 inch speaker and takes 6L6, 6V6 or EL34 tubes for 22 or 33 wattts.
Tonally, the Super Deluxe circuit is right in the middle of a triangle formed by a Vix AC30 Top Boost, a Marshall Plexi and a Fender Bassman. And it has the very cool illuminated Top Hat logo on the front!
Serial Number: SD 107, built during 2007.
Pricing: $1,350.00 CAD with cover.
---
You can preview our videos now on Our YouTube Channel!
You can now Visit our Facebook page!