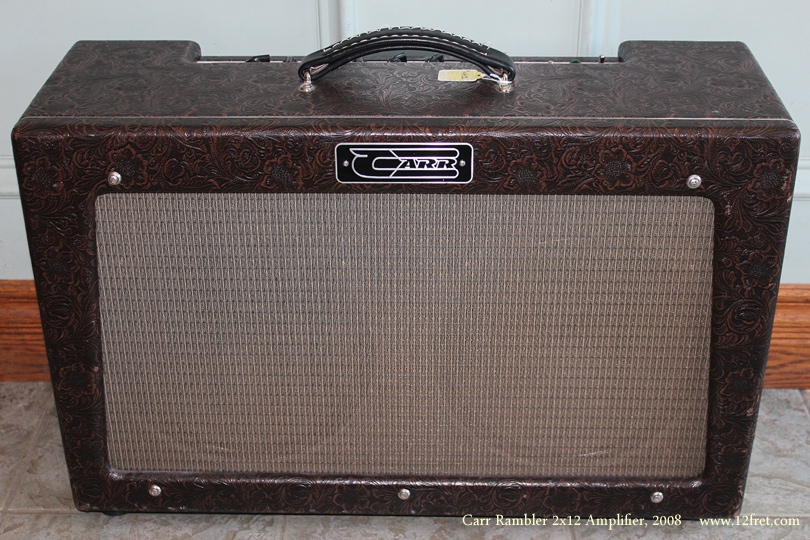 Here is a great condition, hand-wired 2008 Carr Rambler 2×12 Amplifier.
The Rambler is a switchable pentode (28 watt) or triode (14 watt) design intended to enhance the idea of a 'deluxe' club amp, with reverb and tremolo circuits. The tone is described as "full, warm and round, with a surprisingly high threshold of clean tone".
Carr amplifiers are hand-built in Pittsboro, North Carolina by Steve Carr and his team.
This example is the 2×12 version of the Rambler, with a Mercury transformer added and with Eminence Red Coat Wizard speakers. The covering is the 'Cowboy' option, with a faux-tooled leather appearance. Its listed weight, as the 2×12 version, is 52 pounds.
It's in great condition and sounds really good.
Serial Number: 1139, built during 2008 in Pittsboro, North Carolina.
Pricing: $1,599.99 CAD. SOLD
---
You can preview our videos now on Our YouTube Channel!
You can now Visit our Facebook page!