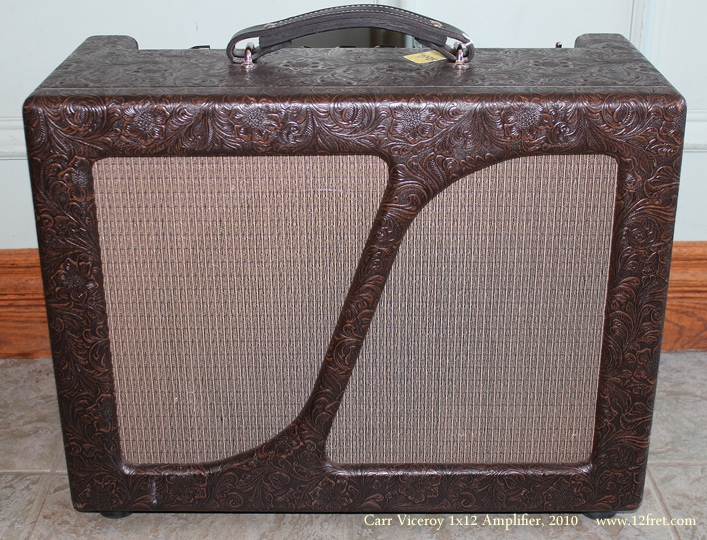 Here's a very clean 2010 Carr Viceroy 1×12 Amplifier!
Carr amps are hand built in Pittsboro, North Carolina, by Steve Carr and his crew. Their amps are noted for very high quality construction, great tone, and … volume.
The Viceroy is a hand-wired, class A amp with two 6L6 tubes and a tube reverb. It's switchable between 33 and 7 watts, and has an Eminence Wizard 12 inch speaker. Its listed weight, as the 1×12 combo, is 45 pounds.
Based on 'Tweed' amps, this model features a variable drive control, and a footswitchable fixed boost that paritally bypasses the tone stack and adds midrange punch.
The solid pine cabinet is finished in the brown, faux tooled-leather tolex 'Cowboy' option.
This amp is in very good condition with just a little scuffing on one of the lower corners.
These amps sell new for over $2700.
Serial Number: 0356, hand built during 2010 in Pittsboro, South Carolina, USA.
Pricing: $1,995.00 CAD SOLD
---
You can preview our videos now on Our YouTube Channel!
You can now Visit our Facebook page!