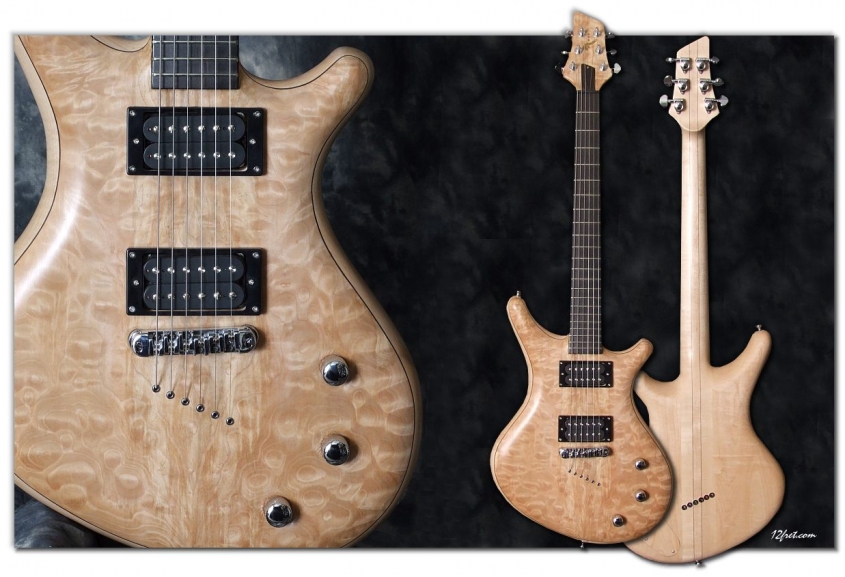 Alexander James is without a doubt one of the most talented young luthiers I have ever met. Based out of Peterborough Ontario, Alexander builds exquisitely well crafted electric guitars, 100% by hand. His passion for wood selection can be seen by taking a glance at any of his instruments.  They really are works of art.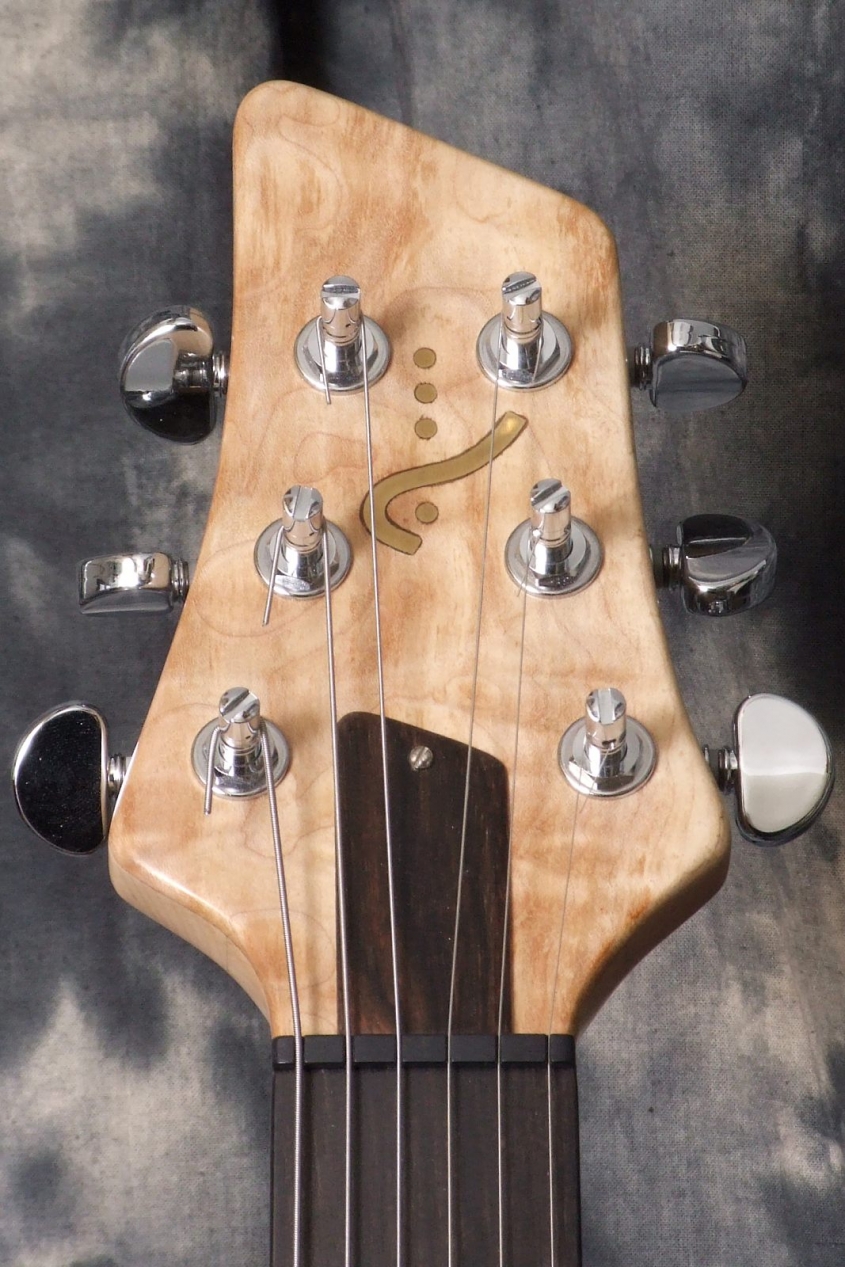 Today we are featuring Alexander James' new "Ursa" maple guitar. The Ursa delivers a  truly impressive range of tones, thanks to the combination of its maple body (known for producing a sharp attack, with very precise note-fundamentals), with a neck-through-body construction (creating a very nice, rich sustain). Electronically, a pair of Golden Age "PAF" style humbuckers capture the sonic detail and subtly of the guitar. Rather than using a standard 3-position switch, Alexander James has opted to use a blend pot for pickup selection. This provides lots of tonal options for the player.
For a look at more guitars from Alexander James, check out his official website.

Specs
Solid figured maple slab top
Maple body, slightly chambered for wight relief
3 piece maple neck
Neck-through-body construction
Ebony Fingerboard
Figured maple headcap
Golden Age "PAF" style humbuckers
Master Volume, tone, and Blend controls
Wilkenson roller bridge
Grover locking tuners
Graphtec nut