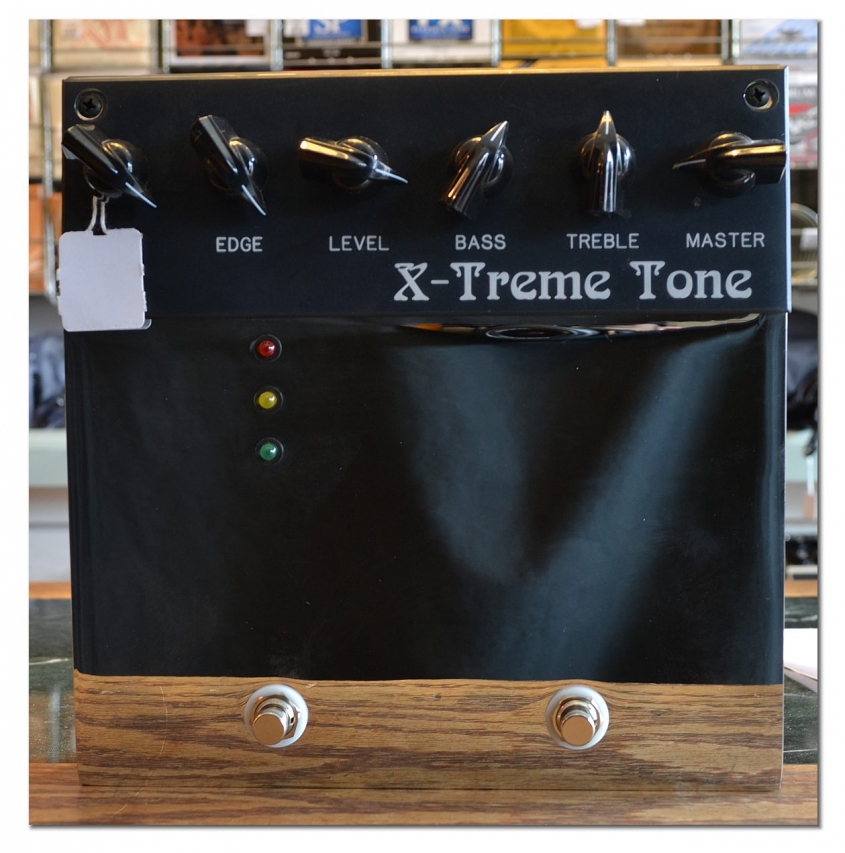 Serial Number
N/A
Pricing
$360.00 CND (approx.$379.USD as of July 22/2011)
Comments
The X-Treme pedal from Bad Cat is the front end of a Bad Cat Hot Cat amp put into a pedal. This all tube point to point hand wired pedal is in near show room condition having only been played once.

The following is an explanation of the gain stages from the Bad Cat website:

Gain Boost Stage 1: Provides transparent volume matching of the effect IN/OUT to your amplifier's output level, complete interactive tone bass + treble operation with ample clean headroom and generous smooth gain boost.

Gain Boost Stages 1 + 2: Provides additional crunch to the gain boost stage for a dramatic increase and thickening of the overdrive gain. This mode allows independent manipulation of the layered gain stages.
---
You can preview our videos now on Our YouTube Channel!
You can now Visit our Facebook page!