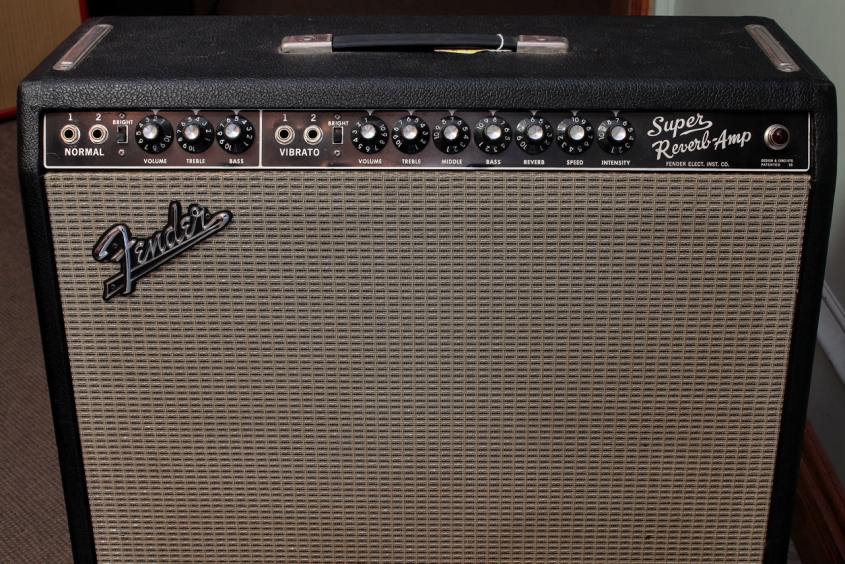 Here's a very nice Blackface 1965 Fender Super Reverb Amplifier.
The term 'Blackface' refers to the black panel with white script lettering, used on Fender amplifiers between 1964 and 1967. They were preceded by 'Brownface' models and followed by 'Silverface'. During the 'Blackface' period – in 1965 – CBS purchased Fender, but the new management made no changes to the amps until 1967, and those changes are seen in the 'Silverface' amps.
Introduced in 1963, and built until 1982, the Fender Super Reverb started out as a 40 watt amp with four 10 inch speakers. Towards the end of its production, some models had been boosted to 75 or 135 watts.
This example of a Blackface Super Reverb is in very good condition with speakers dating to 1965 and transformers dating from 1964 or 1965.
Serial Number: A 08414, built during 1965 in Fullerton, California, USA.
Pricing: $1,199.99 CAD.
---