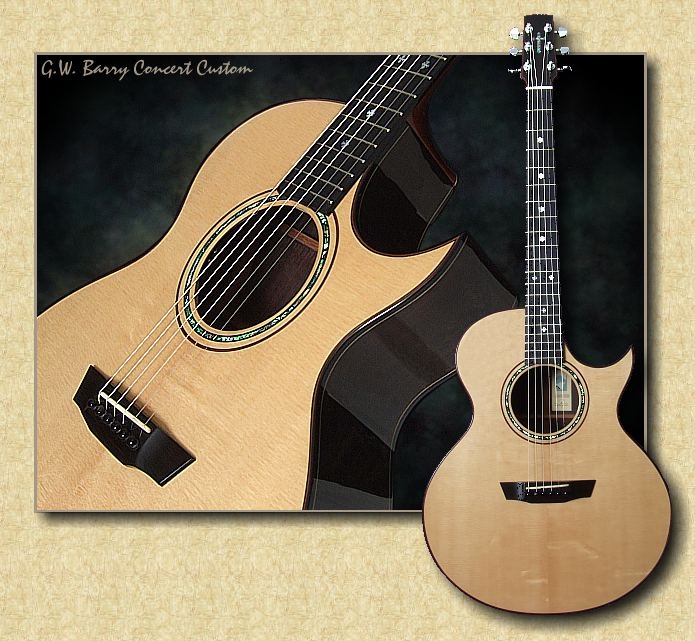 You're an accomplished guitarist who has been playing for quite some time. You've owned a number of good guitars over the years … all of them did the job but none were exactly what you wanted. It sounds to me like it is time to order that guitar-of-a-lifetime from a veteran luthier … someone with a proven track record of consistently creating exceptional sounding instruments. This was the start of the thought process that led one of our regular customers to order a truly custom guitar from long-time professional luthier G.W. Barry.
So what's different about this instrument? How about a distinctive Florentine cutaway, custom snowflake fingerboard inlays, unique pinstripe marquetry with microscopic red filigree, slightly shallower body depth, special neck shape, personalized peghead inlay, a steeper neck angle and modified strutting to facilitate the use of low tension silk & steel strings … an inimitable instrument that fills ALL of this player's needs! This is what custom ordered handmade guitars are all about!!!
FOR MORE INFORMATION ON GW BARRY GUITARS, INCLUDING PRICING, CLICK HERE.