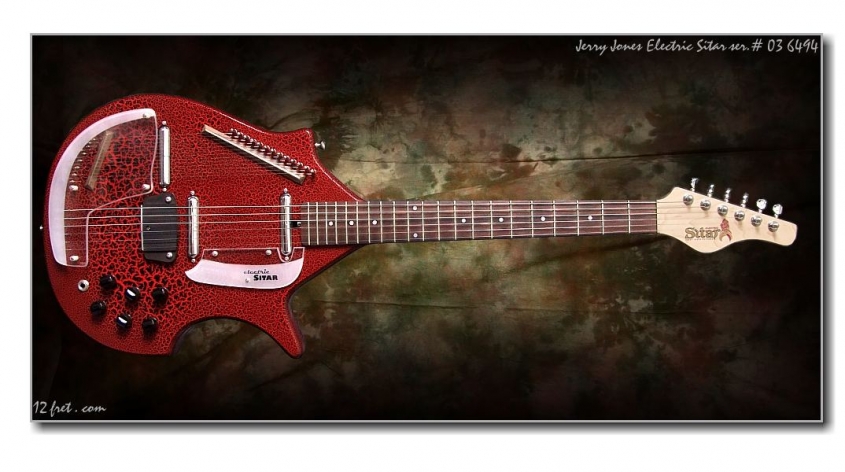 The Coral Sitar® was such a defining sound of the 60s and with Jerry Jones' refinements to this classic design, you will feel like you have returned to those halcyon days.
The precision made sitar Buzz bridge produces that now familiar whirring sound and provides for accurate string intonation. The 13 sympathetic strings can be tuned in a variety of ways and can be played as accompaniment or left to ring in sympathy with the fretted notes of the 21 fret neck.
The electric sitar is a staple in the recording studio environment and has made a resurgence in recent years amongst touring professionals for live stage use!

Specifications
* string gauges are: 9-42
* sympathetic string gauges are all 10s
* nut width is 1 11/16″
* 25″ scale length and a 21 fret neck
* Indian rosewood fingerboard w/14.5″ radius
* trussrod adjustment accessible at the heel
* quality enclosed Gotoh® tuning keys
* 21 jumbo frets
* intonated sitar Buzz bridge
* 13 sympathetic strings
* Black Gator finish