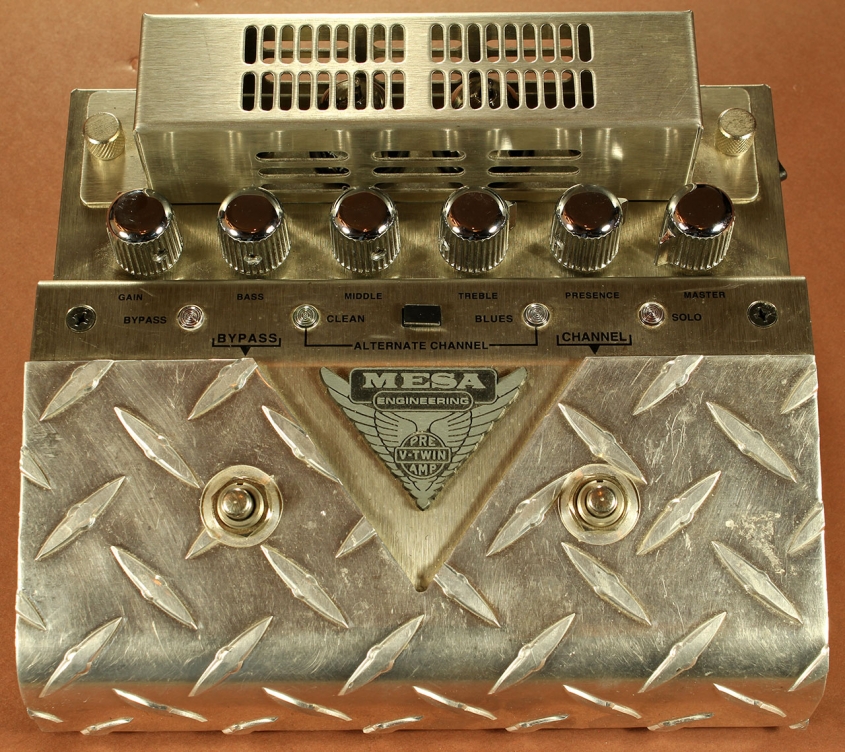 Pricing
$299 CND SOLD
Body
Very sturdy steel construction. Built like an armoured personnel carrier.
Finish
Brushed Steel.
Hardware/electronics
Twin 12AX7 tubes, power adapter. In addition to the top controls, trim-pots are available through a panel on the back.
Comments
Mesa Boogie make incredibly solid, fabulously great-sounding gear. The V-Twin preamp is very versatile, providing tones from sparkling clean rhythm, spreadably thick blues, to high-gain hairiness. And it's built to connect to headphones, directly into mixer channels, guitar amps, and power amps. This is a serious, professional unit that will work in many situations, from home to studio to stage. Need real tube tone, not a simulation? Get it here.
Comes with 120 volt to 12 volt 1 amp power adapter.
---
You can preview our videos now on Our YouTube Channel!
You can now Visit our Facebook page!