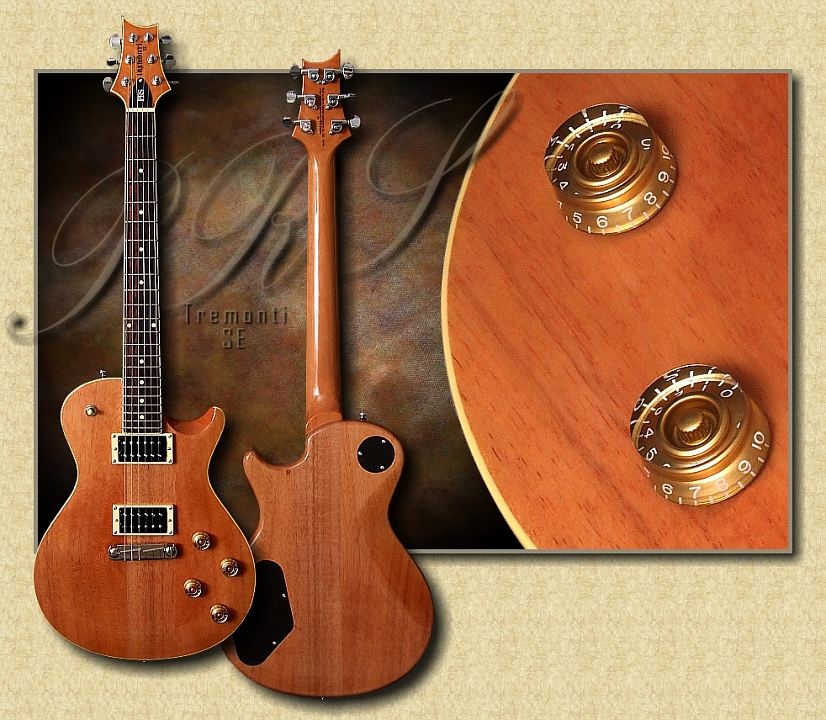 Mark Tremonti has shown time and time again that if you want something bad enough, hard work and determination will get you there. At age eleven, Mark swore that one day he would play on the same stage that he first saw Iron Maiden. In 1998 he accomplished that dream in Detroit, playing with Van Halen. That was only one of many dreams that have come true for Mark. Yet those who know Mark know that he is not a person to rest contently. He always strives to better himself, be it on guitar or just in life. That is his mantra and he continues to live by it every day.
Mark's band "Creed" won many awards from the American Music Awards to the Billboard Awards but one thing in particular was the crowning achievement for Mark Tremonti…. his endorsement deal with Paul Reed Smith Guitars. PRS made Mark a signature model guitar, and at the time the only other artist with a signature model was Carlos Santana. Mark was humbled and deeply honored to help design a guitar that would bear his name. Around this time Mark was also honored by Guitar World magazine's readers as the Guitarist of the Year and he won that award three consecutive years in a row.
The Tremonti SE was designed with Mark Tremonti of Alter Bridge and features a solid mahogany body with plastic binding on the body, neck and headstock. This guitar features two humbuckers with a three-way pickup selector on the upper bout and a volume and tone control for each pickup.
Specifications
* 1 11/16″ wide nut
* bound rosewood fingerboard
* 25″ scale length
* medium elliptical neck profile
* adjustable truss rod
* all mahogany body with carved top and rear rib contour
* hardtail non-trem bridge
* proprietary humbucking pickups
* 6.4 pounds overall guitar weight
* gloss finish (also available in gloss opaque black)
* gig bag