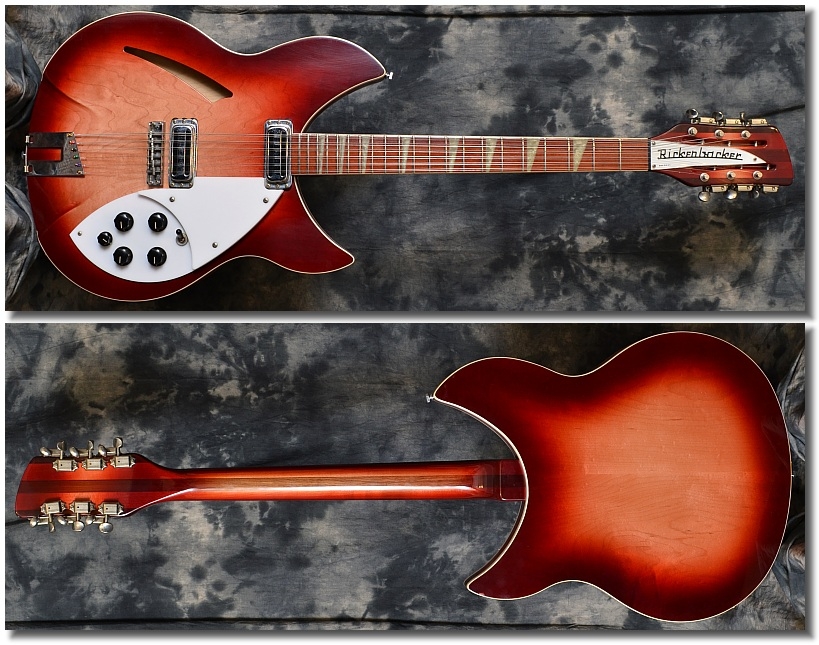 Serial Number… 6377 circa 1997
Pricing… $2499.99 Canadian Dollars (approx.$2619.US$ as of April 23/2011) SOLD
Description… Here is another Rickenbacker 12 string in excellent overall condition with only minor play wear. This 360/12V64 model has the old style body which is bound on the front and back.  This piece also features a slanted plate tailpiece and chrome bar pickups and comes with original hardshell case.