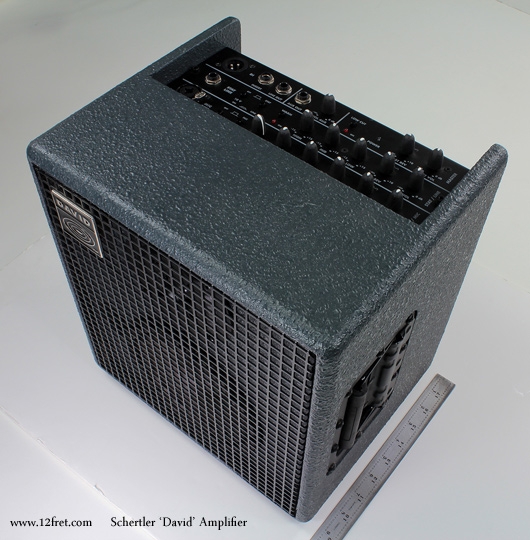 Sale Price – $899 CAD with free shipping in Canada and the USA. SOLD OUT
Ask most of the guys in our shop about their personal favourite acoustic amps and the answer would include the Schertler David amplifiers.
Designed and built in Switzerland, the David is an expression of Schertler's quest to reach the highest fidelity levels in the amplification of acoustic instruments.
With clear harmonics, strong and controlled bass response this powerful and portable amp flat out sounds great!
Specifications for the Schertler David:
* Bass Reflex 6 inch Woofer / 1 inch dome tweeter
* 80W RMS, Bi-amplified
* 40Hz to 22KHz frequency response
* 220Vac 50Hz or 115Vac 60Hz (manual switching)
* Spring Reverb
* 2 Independent channels
* 10V switchable phantom power on channel 1
* 48V switchable phantom power on channel 2
* ultra compact 9.5 inch x 11.5 inch x 12.5 inch enclosure size
* weighs 9 Kg or 22 pounds total weight
---
You can preview our videos now on Our YouTube Channel!
You can now Visit our Facebook page!