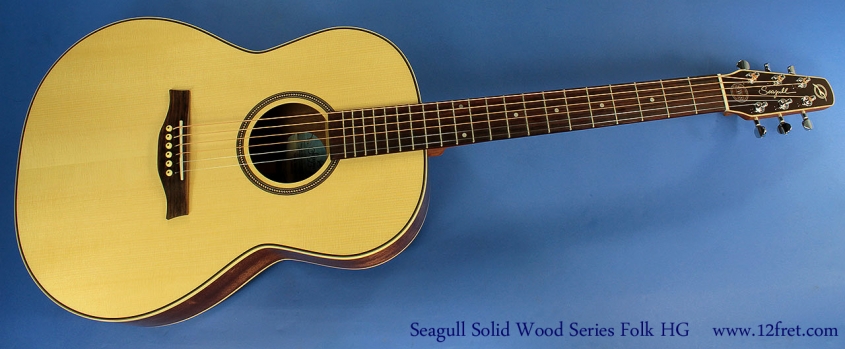 Today we are featuring an excellent solid wood flat top guitar for under $700 from Seagull guitars.
It's in the small village of LaPatrie in the Eastern Townships of Quebec, where for more than a quarter century the crafting of Seagull guitars has been a true passion for the many devoted guitar makers who call LaPatrie home. Today, LaPatrie has a population of about 475 and about half of these people are guitar builders. These folks take a great deal of pride in the guitars they build.
The SWS Series of guitars all feature pressure tested solid spruce tops and solid mahogany sides and back. These guitars also feature custom polished finishes which provides great protection but also allows the guitar to breathe and vibrate.
This particular model has a folk body shape which is great for light to medium strumming and fingerstyle playing with crisp trebles, warm bass and a focused midrange. The body shape is small with a curvy waist which sits comfortably and makes for a great playing experience!
Specs
Top : Select Pressure Tested Solid Spruce
Back & Sides : Solid Mahogany
Neck : Mahogany Integrated Set Neck
Fingerboard & Bridge : Rosewood
Nut & Saddle : Compensated Tusq® by Graphtech
Truss Rod : Double Function
Finish : High-Gloss Custom Polished Finish
---
You can preview our videos now on Our YouTube Channel!
You can now Visit our Facebook page!