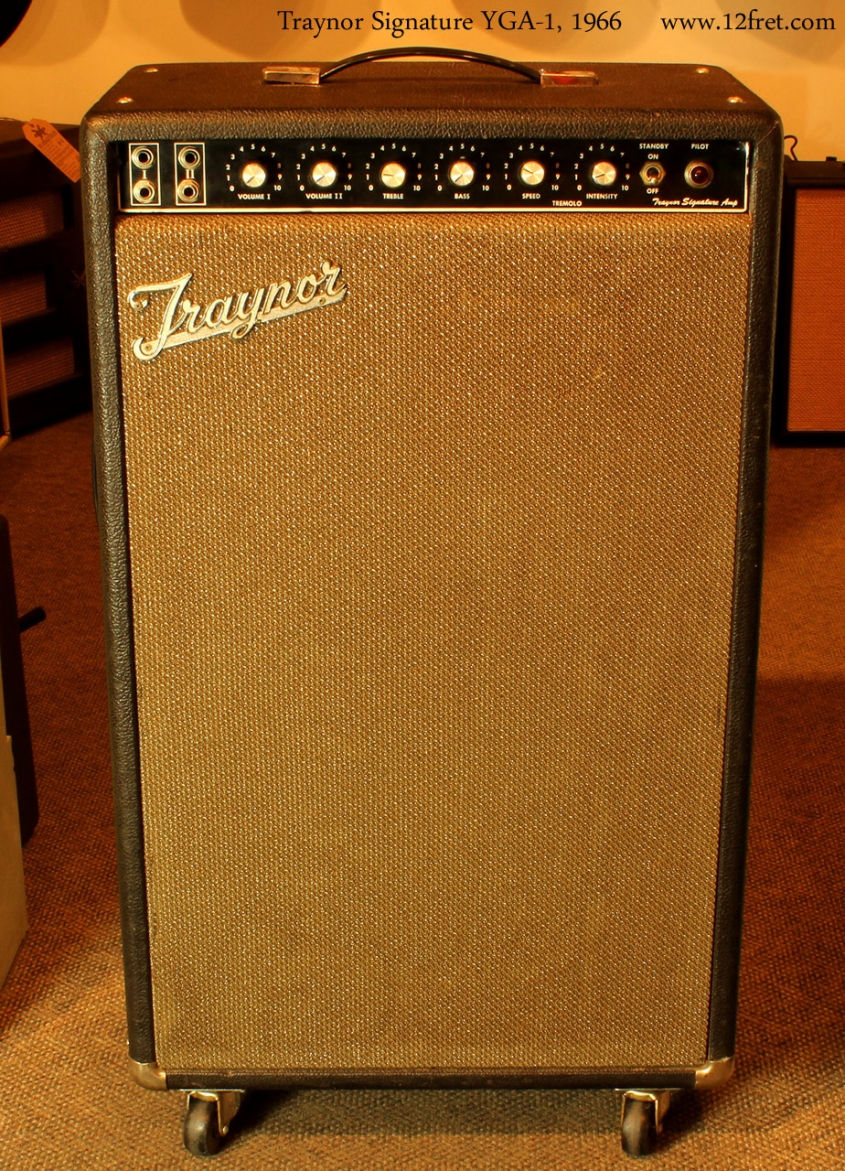 Comments
Traynor amplifiers were one of the workhorses on the Canadian music scene from their introduction in 1963. Most serious players had at least one at some point. I think through my youth, just about every jam or band I saw had a Traynor involved somewhere, because they were and are high-quality, high-reliability, good sounding amps.This is a YGA-1 model, with YGA representing Yorkville Guitar Amplifiier; Yorkville Sound is the company that produced Peter Traynor's amps.

The Traynor Signature YGA-1 is a 45 watt tube amp based on 7027 tubes. Most frequently, this model was built and sold as a separate head and cabinet set, but this rarer example uses the combo cabinet design, with a single 15″ speaker. Unusually for combo amps, the connection between the amp output and the speaker input is via an external cable. It's in good condition, not abused, with the tolex and grillecloth in good shape. Recently serviced, it's also been upgraded to having a 3-prong AC cord – originally, it would have had a two-prong cord.

Serial Number
751, built 1966 in Toronto, Canada.
Pricing
$650CAD. SOLD
Finish
Original black tolex with silver/grey grille cloth, in good condition.
Hardware/electronics
Original wiring with tremolo circuit, 15″ speaker, upgraded to 3-prong AC cord. Also equipped with wheels – this amp is not particularly light.
---
You can preview our videos now on Our YouTube Channel!
You can now Visit our Facebook page!