Posts Tagged amplifiers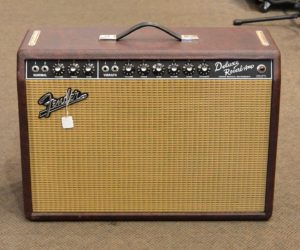 Here is a cool limited wine red Fender Deluxe Reverb from 2011 in excellent condition selling for $875.
MORE

→
The Fender Bandmaster was produced, in various forms, from 1953 to 1974. Output ranged from around 25 watts at first, to 40 watts. Originally a combo, the piggyback head-and cabinet design appeared in 196i, and this configuration is used for most professional grade, higher powered amps to this day.
MORE

→
Here is a awesome little 20 watt Class A/B combo from Mesa Boogie! It is in great shape and sells for $650.00
MORE

→
The Soldano SLO100 is the players choice for rock, metal and electric blues. Sells for $2799 and is in great shape!
MORE

→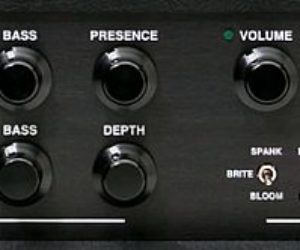 Over a year ago, I got a chance to do a few shows with an artist doing some showcases down south. We were given a rider and my wishes for my backline were either my trusted, tried and true Koch Powertone head and cab or a similar set-up by VHT, preferably in the Pitbull line.
MORE

→
This Mesa Boogie Blue Angel combo from the late 90's is in excellent condition and sells for $1299.
MORE

→