Posts Tagged Resonator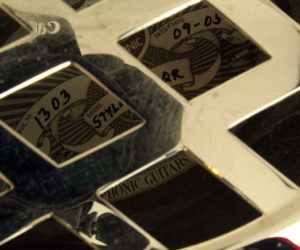 Here's a National Style 1 squareneck in excellent condition. It's a few years old and has been well cared for.
MORE

→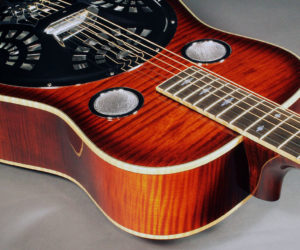 Here's what Paul Beard has to say about this instrument:
"The Beard Contemporary E Model redefines the resonator guitar for the needs of modern players. These magnificently responsive instruments made of striking select solid tone woods, utilizing innovative designs, produce an unusually resonant instrument with an aggressive response and stellar tone throughout the entire playing range.
MORE

→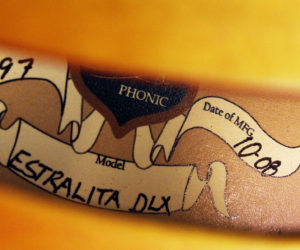 The Estralita Deluxe has been the most popular wood body National over the past decade, evolving from the Jazz-Blues model (see here ) . It's very full sounding with lots of volume, and playing it will really open it up. National biscuit cones have a 'break in' period of several hundred hours of playing; they start out sounding really good and quickly head towards sounding really great.
MORE

→
The National Jazz Blues model was built for a short time in the early days at National Resophonic. The design was very successful tonally and arguably the best sounding wood body available in the early 1990s.
MORE

→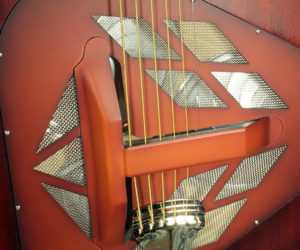 These guitars have an awesome, deep and full sound.
MORE

→
The National Electric Resonator Mandolin has the distinct, sweet yet cutting tone of other National instruments, and even without the pickup, this is LOUD!
MORE

→