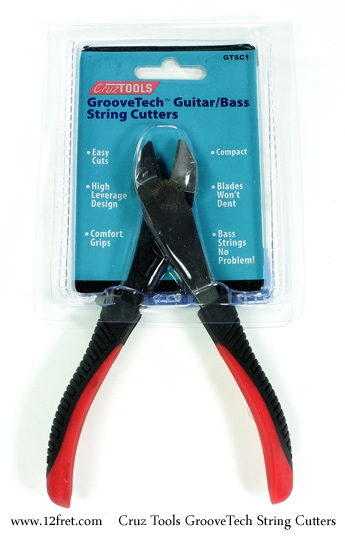 Cruz Tools GrooveTech The Best String Cutters!
I install several sets of strings daily at The Twelfth Fret. My string nippers are constantly in use.
I love a well made tool. I use tools all day then head home and continue with carpentry and motorcycle repairs in the evening. And when I find a quality tool at a reasonable price, that does its job well — I've got to have it.
The weight and feel of these cutters is ideal for guitar work. A built-in spring opens the jaws for the next cut and nose of the cutters is fine enough that I can easily reach into a slotted peghead to cut off string ends.
Rugged and well made, they should last any guitar tech a lifetime.
Pricing: 14.95 CAD. Flat rate postage in Canada of $10, USA $11.00
---
You can preview our videos now on Our YouTube Channel!
You can now Visit our Facebook page!