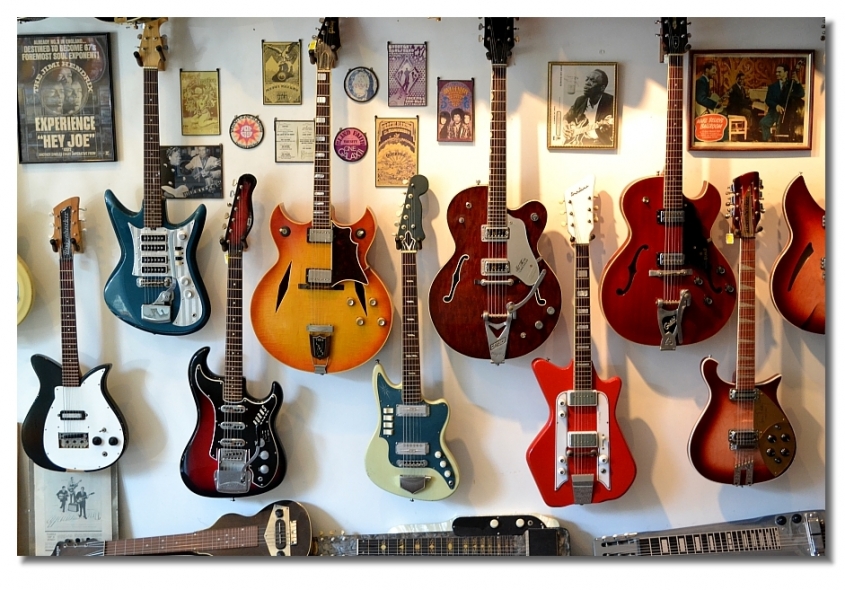 Here at the Twelfth Fret we get a wide range of wonderful and unique vintage guitars passing through our shop.
We try to feature most of these incredible vintage guitars on our site, but the simple fact is that we receive so many vintage guitars that we rarely get to feature them all on-line.
These photos show the display wall at the front of our shop, which a constantly changing selection of vintage guitars.
Believe it or not, this selection is just the tip of the iceberg. As you walk through our shop, you will see vintage Fenders, Gibsons, Martins, Rickenbackers, Nationals, Ramirez, and much more.
So if you're looking for a vintage instrument and you don't see your dream guitar on our website, contact us and we will do our best to find you what you need !
We might already have what you're looking for !!
email: sales@12fret.com