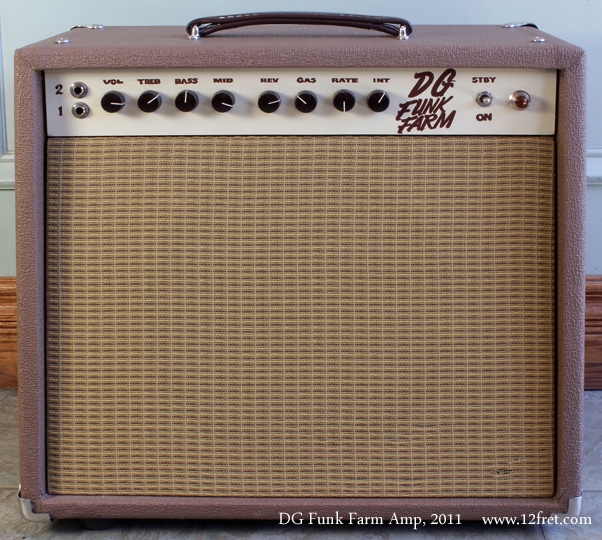 The DG Funk Farm amplifier is hand built by Peter Medvick, who has been repairing amps and playing music in the Toronto area for decades.
A small combo design, the DG Funk Farm amp delivers 18 or 27 watts – depending on whether a solid state or rectifier tube is used – through a 12 inch Celestion Gold speaker. It features a pine cabinet covered in a brown tolex reminiscent of early 1960's Fender amps.
The front panel has a full range of controls for the two inputs – Volume, treble, bass, mid, reverb, Gas (boost), and the tremolo circuit's rate and intensity knobs.
The rear panel sports a jack for switching the boost ('Gas') and trem on and off.
A very cool and versatile amp!
Serial Number: 001
Pricing: $2,100 CAD
---
You can preview our videos now on Our YouTube Channel!
You can now Visit our Facebook page!