15 Watt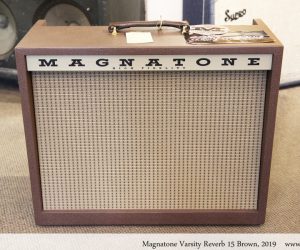 Magnatone Varsity Reverb 15 Brown, 2019
Price: $1850CAD
This item has sold
MORE

→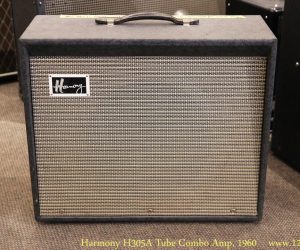 Here is a Harmony H305A amplifier. This is a single-ended design based on the Fender 5E3 circuit as used on the classic 1950's Tweed Fender Deluxe amp. With a pair of 6V6 power tubes, about 15 watts would be delivered to a single 12 inch speaker.
Price: $699.99CAD
This item has sold
MORE

→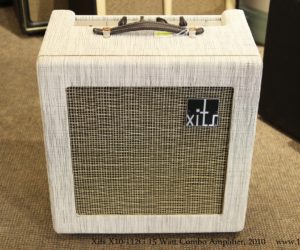 The Xits X10 amp is based on a classic early 60's Vox design using EL-84 tubes and delivering 15 watts through a single 12 inch speaker, in this case a Celestoin Greenback G12M.
Price: $1250CAD
This item has sold
MORE

→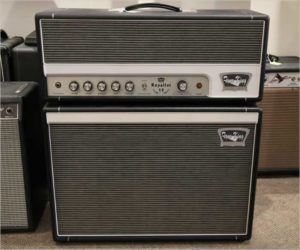 The Tone King Royalist 15 differs from most of builder Mark Bartel's production in that focuses on recreating a UK sound, akin to the Bluesbreaker and Plexi but at reasonable power levels. Available in either 1×12 combo or split head / 1×12 cabinet configurations, the Tone King Royalist delivers 15 watts to a built-in attenuator, and then to a single 12 inch Eminence Texas Heat speaker. It is surprisingly light weight, yet it feels solidly built. For tubes, ut uses 3x12AX7 and 2x EL84s.
Price: $2500CAD
This item has sold
MORE

→