Blackface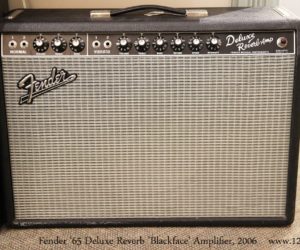 Fender '65 Deluxe Reverb 'Blackface' Amplifier, 2006
Price: $999.99 CAD
MORE

→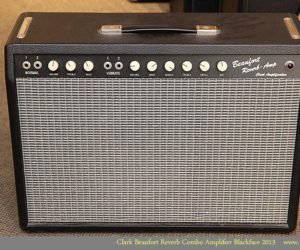 This afternoon our guest is a lovely Clark Beaufort Reverb 1×12 Combo Amplifier Blackface dating to around 2013, based on the tube-chart serial number. This model is based on the AB-763 circuit used in the early Blackface Deluxe models.
Price: $1600 CAD
This item has sold
MORE

→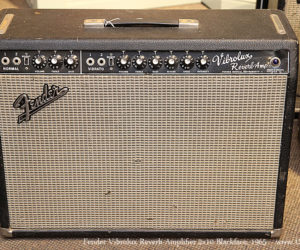 The Fender Vibrolux Reverb appeared in 1963 as part of Fender's revamp of its amplifier lineup, with nearly all models getting Reverb and Tremolo circuits if they didn't already have them.
Price: $3250 CAD
This item has sold
MORE

→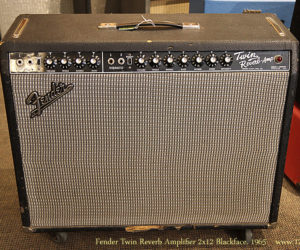 A few amps, like the Fender Twin Reverb, have become standard pieces of gear because they are reliable, predictable, and just do the job very well. You can see Twin Reverbs on stages of almost any player at any level, where clear, clean tone has to fill a largish space.
Price: $2150.00 CAD
MORE

→