Brand:
Gretsch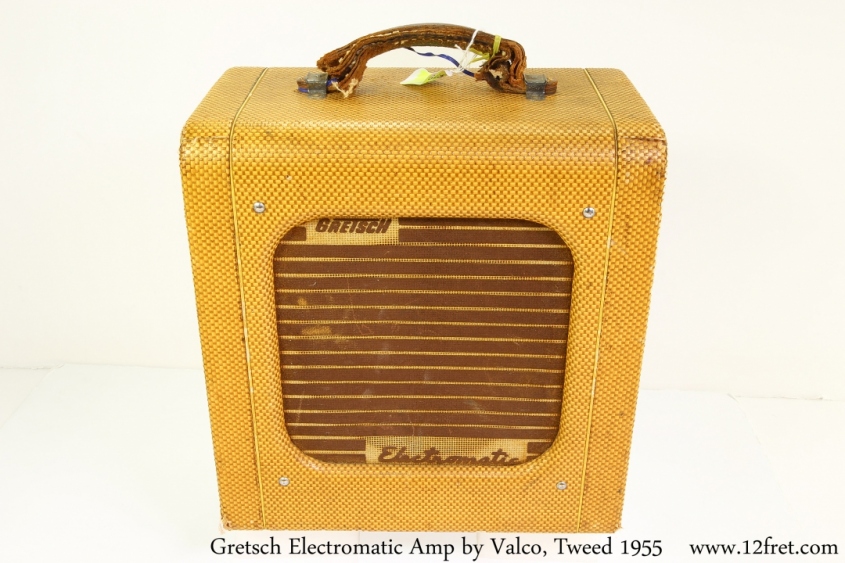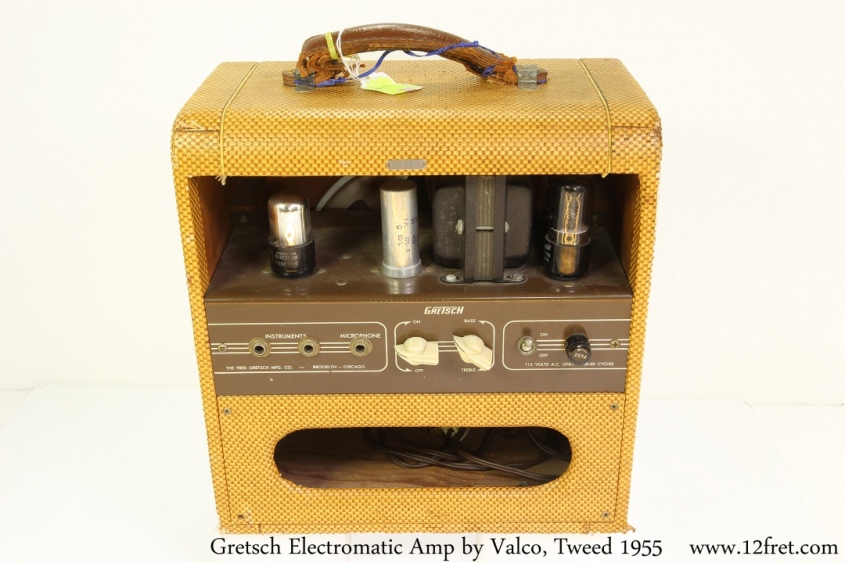 The Gretsch Electromatic Amp was part of a line of amplifiers produced for Gretsch by Valco, who also built amps under names like National, Supro, and Oahu. You may see versions of this exact 5-watt model branded as Oahu.
The history of these amps tracks part of the course of the American musical instrument industry. Valco as a company was formed in 1940 by three partners – Victor Smith, Al Frost, and Louis Dopyera. Lousis Dopyera was one of the Dopyera Brothers. The older brother John Dopyera was the actual builder, and founding partner of the National String Instrument Corporation and invented the Resophonic guitar with George Beauchamp in 1927.
The company quickly fractured and John left to form DoBro – Dopyera Brothers – with his brothers. However, he retained a stake in National, and in the early 1930s DoBro and National merged but when WW2 began and war materials shortages arose – particularly the aluminum used in the resonator cones – production of resophonic instruments ceased, not to begin again until the late 1950s.
This Gretsch Electromatic Amp is in good working original condition. The leather handle is torn, but replacements are available. The tweed covering is largely intact, with some tattering around the corners, as often happens.
Typical of amplifiers of the day, there are three inputs – two for instrument, one for a dynamic microphone. At the time it was very common to have only one amp for a small musical combo, and everyone shared it – except perhaps the upright bass player and drummer. Some amplifiers models, particularly Gibson models, have dedicated Accordion inputs. I recall dragging a small multi-input amp around to parties, anywhere we could get in, and the bass player and I would use two of the inputs, though no mic as we could sing louder than the amp anyway!
Price: $850 CAD
Model: Electromatic Amplifier
Year: Current |
Class: Vintage
Serial Number: X43427
Country of Origin: USA
Condition: Fair
Date Posted: 18/12/2019
---
This item has sold
Consignment Item
---
Contact The Twelfth Fret Regarding This Item