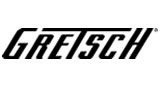 The Twelfth Fret is an Authorized Gretsch Dealer for Canada
ABOUT GRETSCH GUITARS:
---
With roots in the past while maintaining an eye to the future—from the cavernous clubs of Liverpool to the main stage of the world's largest festivals, Gretsch guitars have been the voice of inspiration, personal expression and musical invention. It's no accident that the sound of a Gretsch has been heard loud and proud on some of the most pivotal recordings ever created. The instrument of choice for musical revolutionaries due to their rich, full sound, smooth playability and boldly classic visual style, Gretsch and rock 'n' roll have been—and always will be—inseparable partners.
Enjoy viewing our selection of Gretsch Guitars here at The Twelfth Fret!
While Gretsch instruments are now commonly associated with Rockabilly due to Brian Setzer, they have a long and varied history and have been used in all genres of music.
Gretsch was founded in 1883 in Brooklyn by Friedrich Gretsch and was immediately successful at producing banjos, drums and tambourines. On his death at 39, his wife and 15-year old son took over. At the time, the banjo was king of stringed instruments, and Gretsch banjos were highly regarded and sold well. Now, vintage Gretsch banjos command high prices.
In the late 1920's, guitars began to replace banjos in popular music and by the early 1930s Gretsch started producing high quality arched-top guitars, notably the Synchromatic line. This put them in a good position for the next step in the evolution of popular music, the electric guitar.
The 1955 Gretsch Chet Atkins and White Falcon models featured a pair of deArmond single coil pickups and Bigsby vibrato tailpieces (non-vibrato models were also available). In late 1958, humbucking pickups were added in the form of the Filter 'Tron.
The Gretsch White Falcon is one of the most famous and recognizable guitar designs, but it was first built in 1955 just as a promotional model for trade shows – 'The Guitar of the Future'. The future arrived immediately, in the form of full production runs!
The Gretsch 6120 and its derivative the 6122 have been highly successful and versatile. Chet Atkins used them on countless shows and recordings as a performer, session player and producer, often accompanied by Paul Yandell, also on a Gretsch. Many guitarists in the emerging Country, Rock 'n Roll and Rockabilly scenes also used them, as did many Jazz guitarists.
In the 1960's Gretsch guitars were all over the most popular recordings. George Harrison famously used a G6128 Duo Jet on many early Beatles shows and recordings, moving up to a G6122 Country Gentleman and a G6119 Tennessean by 1963. Steven Stills and Neil Young both used Gretsch Falcons on many hit records,  many huge hit recordings from the Muscle Shoals studios used a 6120, and by the 1980's Brian Setzer brought them back with the hugely popular Stray Cats.
Gretsch guitars are now mostly built at the Terada plant in Japan, or at the Gretsch Custom Shop in California. They are better than ever and still have that distinctive clarity and twang – but they are incredibly versatile instruments.
The Twelfth Fret is proud to carry the Gretsch line. These are great guitars, well worth trying out.
---