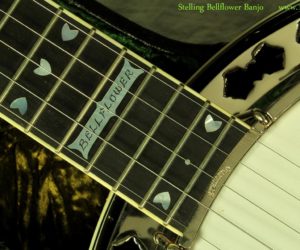 Here we have another superb example of Geoff Stelling's craftsmanship – the Stelling Bellflower banjo.
We were thrilled to renew our dealership with Stelling and now carry three models as standard stocking representation of these fine banjos.
Stelling established themselves as a benchmark in modern banjo construction; a unique approach to tone ring to rim construction that ensures maximum ring to rim contact for full tonal transmission.
Stelling engineered their own uinique heavy zinc flange and machined tailpiece to create THE classic Stelling banjo sound.
New
Price: $0.00 CAD
MORE

→