Fairbanks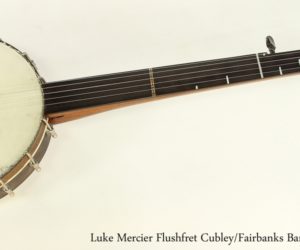 Luke Mercier Flushfret Cubley/Fairbanks Banjo No. 36, 2005
Used
Price: $1650 CAD
This instrument has sold
MORE

→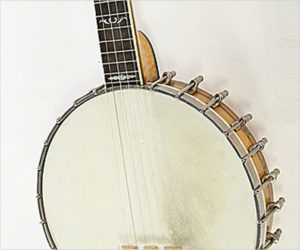 This is a very nice Bacon Professional FF Special 5-string open back banjo, built for Fredrick J Bacon of Forest Dale, Vermont, around 1914 by the Vega company. Fred Bacon was a very well known professional banjo player who achieved the ultimate in his time's mass media exposure – recording for Thomas Edison's Phonograph Company. The Bacon Banjo Company was formed by Bacon and his wife at their home in Forest Dale, VT in 1906. The banjos were actually built to order by various companies, but primarily by Vega. In 1914, the celluloid Bacon label seen in one of the rear views here appeared in the company catalog. The Bacon Professional FF Special was produced around 1914.
Vintage
Price: $4375 CAD
This instrument has sold
MORE

→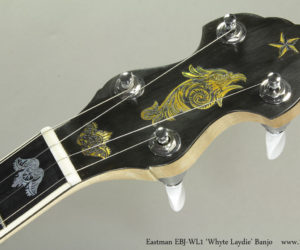 A faithful reproduction of the famous Fairbanks Whyte Laydie No.2, the Eastman EBJ-WL1 'Whyte Laydie' open back banjo hearkens back to the early 20th century.
New
Price: $1739 CAD
MORE

→