Fender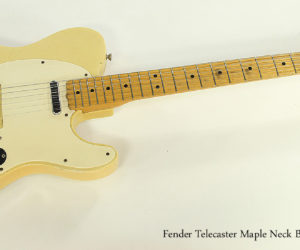 Fender Telecaster Maple Neck Blonde, 1966
Price: $9500 CAD
MORE

→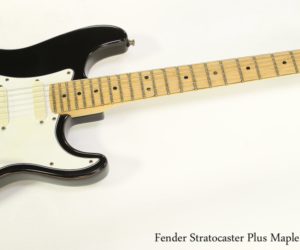 The Fender Stratocaster Plus was one of the key developments following the 1985 sale of Fender by CBS to its management, which didn't include the historic Fullerton plant. The Strat Plus features Lace Sensor pickups, a Wilkinson roller nut and two-post trem bridge.
Price: $1200 CAD
MORE

→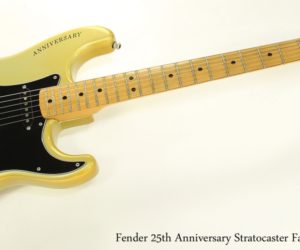 For 1979, the 25th Anniversary of the Fender Stratocaster's 1954 introduction, Fender naturally wanted to release a commemorative model. It was first available in white, then the silver associated with 25th anniversaries, and finally also in a translucent red. Many of the silver finishes have yellowed to a gold colour, as can be seen here.
Price: $1850 CAD
MORE

→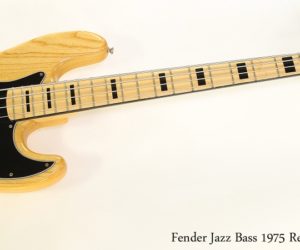 Appearing in 1960, the Fender Jazz Bass was an attempt to gain market share from the Jazz player crowd, just as with the Jaguar and Jazzmaster.
Price: $1650 CAD
MORE

→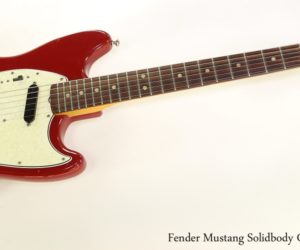 The Fender Mustang appeared in late summer 1964 as an improved version of the Duo-Sonic, meaning that it had the Fender Dynamic Vibrato added. It came in three colours, for the US Flag – Red, White and Blue.
Price: $1999.99 CAD
MORE

→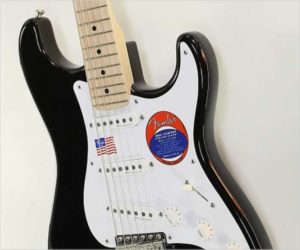 The Fender Eric Clapton Stratocaster is based on 'Blackie', the 1950s Stratocaster used by Clapton for a lot of his post-Cream work. That particular guitar is put together from a 1956 body and 1957 neck, with some 50's pickups and one 1970's. The Blackie version body is Alder with a gloss black urethane finish, and the neck is a quite comfortable 1957 style soft V shape. The frets are thankfully a somewhat taller Vintage style. For electronics, a set of Vintage Noiseless single coil strat pickups is used.
Price: $1499 CAD
MORE

→