Madrid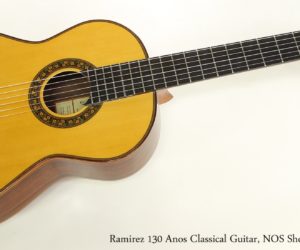 Ramirez 130 Anos Classical Guitar, NOS Shopworn, 2013
Price: $2259 CAD
MORE

→
Ramirez 2NE CWE Cutaway Classical Guitar with RMC MIDI pickup, 2017
Price: $2750 CAD
This instrument has sold
MORE

→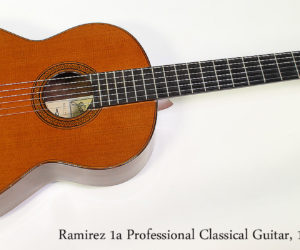 The Ramirez 1a Professional is considered the top of the line for 'production' classical guitars, relied on by professionals requiring the powerful yet expressive delivery of tone and clarity.   Beyond the 1a, players rely on very high priced custom instruments hand-built to their own specifications.    
Price: $7950 CAD
MORE

→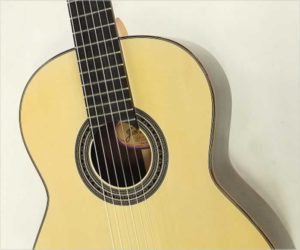 The Ramirez SP, now the Semi-Professional model, bridges the 'Estudio' and 'Handcraft' classical guitars and is intended for the accomplished student player about to move to professional status. Like other 'Estudio' models, the Semi-Professional is partly built in the city of Madrid at the Ramirez shop – it's worth noting that Madrid prohibits spray finishing and so that type of finishing is done at shops outside the city limits.
Price: $3499 CAD
MORE

→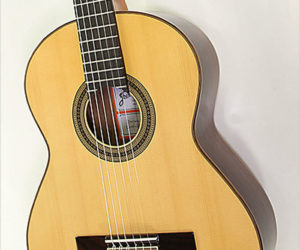 The Ramirez RA model offers a performance grade instrument in a low priced format with a sophisticated bracing pattern based on the Ramirez 130th Anniversary model. This model is available in solid Cedar (RA) or solid Spruce top (RA -A for Abeto), using laminate Rosewood with a dense African mahogany core for the back and sides, an ebony fretboard and solid rosewood bridge.
Price: $1599 CAD
This instrument has sold
MORE

→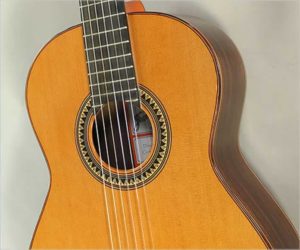 Ramirez 2NE and 3NE classical guitars are based on the of the 1990s model E series guitars, developed from designs conceived by Jose Ramirez III.
Price: $2250 CAD
MORE

→