NY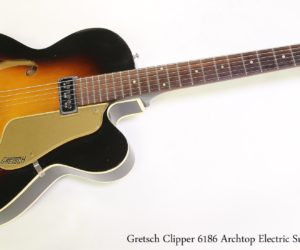 Gretsch Clipper 6186 Archtop Electric Sunburst, 1958
Vintage
Price: $999.99 CAD
This instrument has sold
MORE

→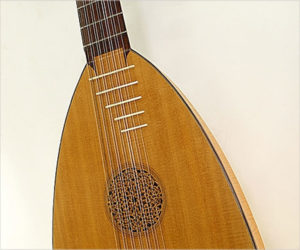 Here we have an Albert J Litto 7 Course Renaissance Lute, built during 1965 in Kenmore, New York.  This lovely Renaissance lute demonstrates many traditional construction techniques. The bowl back is composed of flamed maple ribs, bent and joined. Inside the bowl, the ribs are sealed with parchment tape, made wet to induce expansion, then coated with hide glue. The water on the inside forces the ribs to curve from side to side, and the hardening glue keeps them in this shape.
Vintage
Price: $1450 CAD
This instrument has sold
MORE

→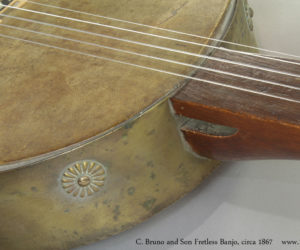 This C. Bruno and Son fretless banjo arrived here about 15 years ago and has been in storage ever since. As is often the case with my "projects", it was forgotten for years. I recently came into a lovely set of Ivoroid friction tuners that reminded me of the Bruno banjo and its need for appropriate tuners. This 130-year-old set of friction pegs were typical of the 1880s or 90s. And since they are synthetic ivory, they are legal under the CITES regulations.
Vintage
This instrument has sold
MORE

→