Telecaster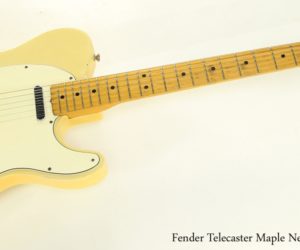 Fender Telecaster Maple Neck Blonde, 1966
Price: $9500 CAD
This instrument has sold
MORE

→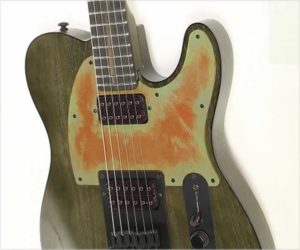 The Schecter PT Apocalypse clearly draws from one of the most modified and modifiable instrument designs, the Fender Telecaster. Thousands of players have modified Teles to suit their own needs, and that sparked an entire industry in after-market parts. David Schecter was part of that original wave of parts suppliers, providing custom necks, bodies, bridges and other parts.  This is not just a hot guitar, it's very well thought out and well built and could well turn out to be as extremely versatile as the originals.
Price: $1449 CAD
MORE

→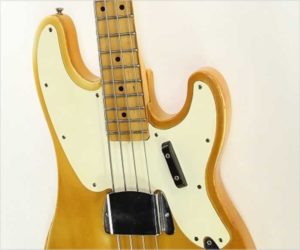 This instrument is all original, used as intended, 1970 model Fender Telecaster Bass in translucent blonde finish – the same kind of finish as on early Telecasters. Yes, this was white when new. This particular bass was clearly used for many years in smoky environments, before second hand smoke legislation cleaned the air in bars and clubs across the country.
Price: $4250 CAD
MORE

→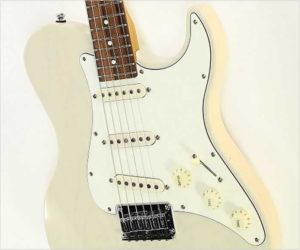 The Melancon Pro Artist T is built by Gerard Melancon, who works out of Thibodaux, Louisiana and combines the elements of a Tele and a Strat, 'Like a 57 Chevy with power steering and power brakes!' Melancon grew up with lots of great Cajun and country music both in his family and in the surrounding area, gigged with a number of rock bands and played sessions before gradually shifting to guitar building. He now builds many custom, high quality electric guitars with excellent finishes.
Price: $1560 CAD
MORE

→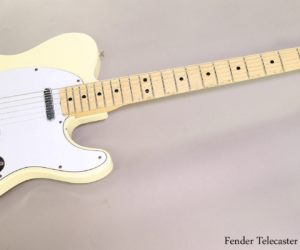 The Fender Telecaster Blonde was arguably the first successful production electric guitar, and it has been continuously made since the early 1950's without major changes.
Price: $2599.99 CAD
This instrument has sold
MORE

→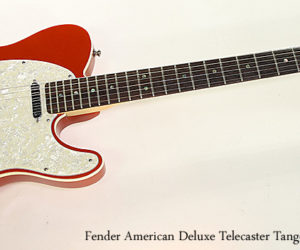 Here we're looking at a Fender American Deluxe Telecaster from the 2005 model year, featuring a lovely slightly metallic Tangerine finish on an Alder body, maple neck with Rosewood fingerboard sporting Abalone position markers. A pearlescent pickguard sets off the finish very nicely. As a bonus, the back has a Strat-style comfort contour.
Price: $999.99 CAD
This instrument has sold
MORE

→