Posts Tagged Audio and Video features
We've just received nine clips from Ed Bernard, one of the teachers at The Twelfth Fret Music School.
MORE

→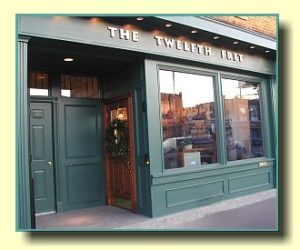 Recently Grant MacNeill did a couple of tours of our shop, The Twelfth Fret at 2132 Danforth Avenue in Toronto, Canada. Here are two versions of it.
MORE

→
Don Ross, finger style guitarist extraordinaire, is appearing at Hugh's Room on Wednesday April 27th at 8:30 PM. With him are special guests Peter Kroll-Ploeger and Claus Boesser-Ferrari.
MORE

→
Recently, we ordered and received an unusual instrument from National Reso-Phonic Guitars. It's a Style 1 Tricone, in chromed brass, but with a square neck.
MORE

→