Posts Tagged Country Gentleman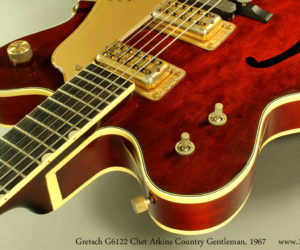 And now, Live at The Twelfth Fret, and coming all the way from 1967, the Gretsch Chet Atkins Country Gentleman!
MORE

→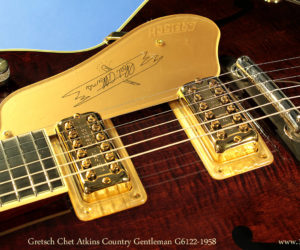 A reproduction of Chet Atkin's Country Gent from 1958, this Gretsch Chet Atkins Country Gentleman G6122 is a wonderful guitar with plenty of clarity, separation, sustain and feedback rejection. And it's one of the classiest guitars you'll see.
MORE

→
This is a brand-new, very limited edition model, based on the specifications of Chet Atkin's 1959 Country Gent, except for the finish, f-holes, and nameplate. It's got a full, clear sound with great definition between notes and works very well for fingerstyle playing. Priced at $2750 CAD with case.
MORE

→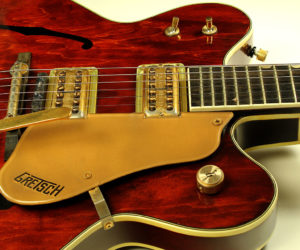 Here we have a great early Baldwin-Era Gretsch Country Gent, built just after Baldwin took over. It's in good overall condition and is ready to play. The padding for the mute has deteriorated but the mechanism still works; replacing the pad would make it fully functional.
MORE

→