Posts Tagged Fender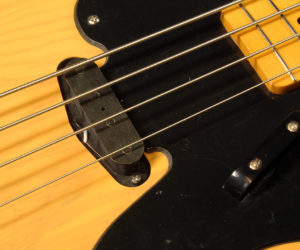 The Classic Vibe series are very good instruments in their own right, and are exceptional value.
MORE

→
Here is a super cool Fender Bassman head and cab from 1967. The cab is loaded with 2 x12″ Oxford speaker and the head has the original 1967 transformers. This amp would have been built just before the transition to the silver face amps. This one sounds great!!
MORE

→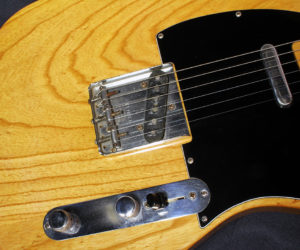 Serial Number 504055 Pricing $1950 CDN No Longer Available Neck Maple neck with skunk stripe. Frets 21 frets. Refretted many years ago, frets in reasonable shape. Board was re-lacquered at that time. Body Ash body, 2 pieces. Finish Refinished in clear lacquer. Finish is in very good shape. Hardware/electronics Stock Telecaster pickups and electronics. Original Fender sealed tuners. Replacement pickguard in black. Playability/Action Plays well at low action. Case Tweed case, non original, missing compartment You can preview our videos
MORE

→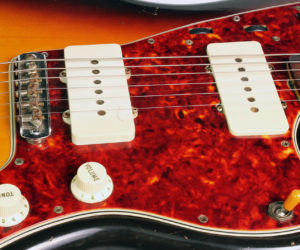 Leo Fender introduced the Jazzmaster intending that it would take off and replace the Telecaster and Stratocaster; despite its qualities, it didn't quite work out that way. This is one of the nicest Jazzmasters we've seen as far as playability. Everything you want a Jazzmaster to be!
MORE

→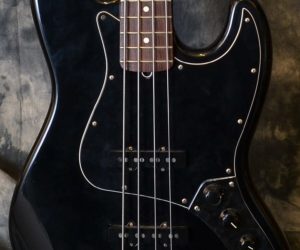 This American made jazz bass is set up with flat wound strings, plays great and comes with original Fender molded hardshell case.
MORE

→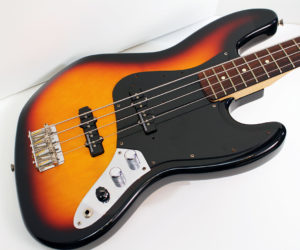 This bass is a great deal in excellent condition – you can go straight to a gig with it!
MORE

→