Posts Tagged made in USA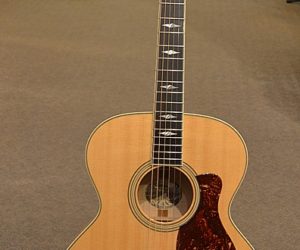 This Collings SJ has a wonderful bright and focused tone and looks awesome! Selling for $2700.
MORE

→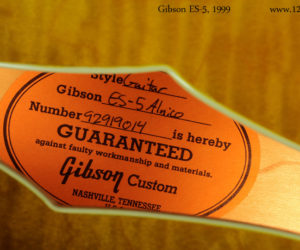 Here's a real treat: a very good condition Gibson ES-5 Alnico from 1999, built in the Gibson Custom Shop at Nashville, Tennessee.
The Gibson ES-5 was first produced in 1949, as an alternate electric model of the L-5. Intended for jazz players, the ES-5 had three pickups and lots of controls to allow subtle tonal adjustments.
MORE

→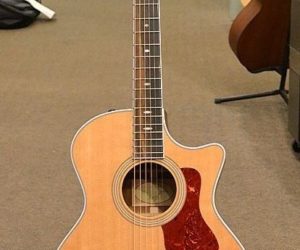 The Taylor 414ce is a great jack of all trades guitar and this example is selling for $1399.
MORE

→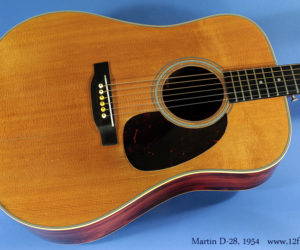 Here's a great sounding, professionally refinished Martin D-28 from 1954.
This instrument is in great structural and playable condition, has the classic D-28 tone and really is a joy to play.
MORE

→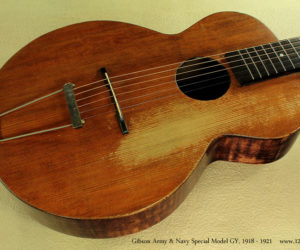 The Gibson Army Navy Special, Model GY, was a nearly flat-top version of the L-Jr. archtop (the top has a slight arch but is not carved) and was built between 1918 and 1921. It was targeted to American servicemen during World War 1 and intended for sale at the local PX.
These instruments are fairly rare and have often been played, a lot – like this one. This is an interesting, quite playable, good sounding guitar with a definite history.
MORE

→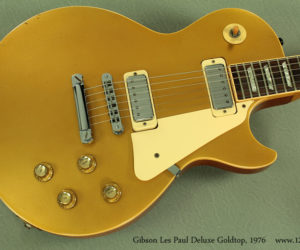 Here's a great Gibson Les Paul Deluxe Goldtop from 1976.
The Gibson Les Paul was first released with this finish – metallic gold top and clear on the rest of the guitar. Over the years, the gold top finish has been available but by the 1970's was mostly seen on the Deluxe model, featuring two mini-humbucker pickups (from Gibson's Epiphone stock) in P-90 sized routes.
MORE

→