Posts Tagged precision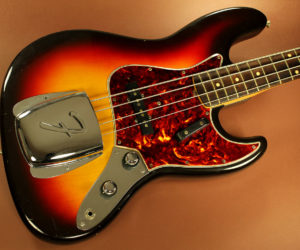 A very clean example of an early Fender Jazz Bass.
MORE

→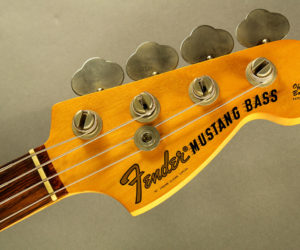 This is a very cool Mustang bass. The Neckplate with the serial number isn't original; that number, with the preceding L, indicates production between 1962 and 1965, but the Mustang bass didn't come into production until 1966. The neck has no date but is stamped 0400-1243 in red and J. Torres in black, dating it to 1974 and matching the pot codes.Regardless, this is a largely original, great bass.
MORE

→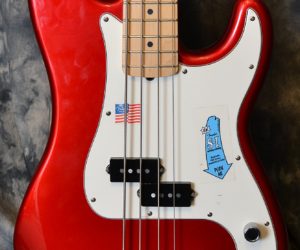 This lovely red Fender American Standard P Bass, complete with S1 switch, is on sale with minor shop wear and comes with full warranty.
MORE

→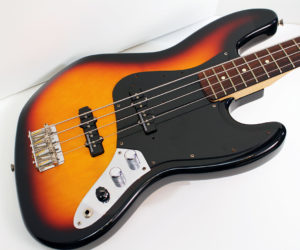 This bass is a great deal in excellent condition – you can go straight to a gig with it!
MORE

→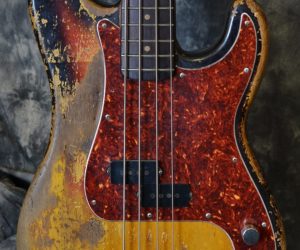 This mid 60's P Bass has a lot of mojo with its heavily worn finish and it plays and sounds great to boot! Comes with non original hardshell case.
MORE

→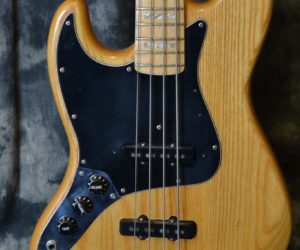 Serial Number S830746 circa 1978 – SOLD Pricing $1350.00 CND (approx.$1395.USD as of May 31/2011) SOLD Neck Bound maple neck and fretboard, minor fretwear, pearloid block inlays. Body Ash body Finish Natural finish with some checking, dents and scratches. Hardware/electronics Original electronics and hardware. You can preview our videos now on Our YouTube Channel! You can now Visit our Facebook page!
MORE

→