Posts Tagged Santa Ana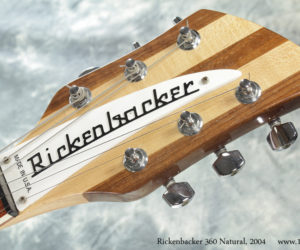 This is a 2004 Natural Rickenbacker 360 Guitar in great condition,
MORE

→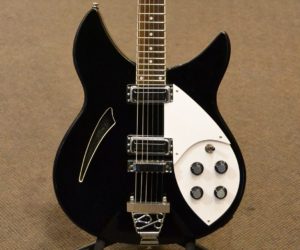 Here is a cool Korean made Rickenbacker 330 copy which is in great shape, priced really well and might even play better then some Rickenbackers! Sells for $499.
MORE

→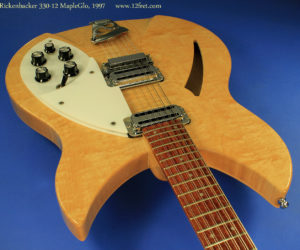 Rickenbacker builds some of the most attractive and 'non standard' shape guitars around. The 330 shape is one of my favourite – swooping cutaways and yet tasteful dramatic lines. This beautiful example is in near-perfect condition.
MORE

→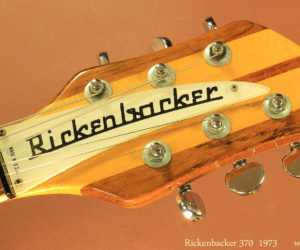 This Rickenbacke 370 model – the three-pickup version of the 360 – dates from October 1973, is in good condition and ready to play. Priced at $1800 CAD.
MORE

→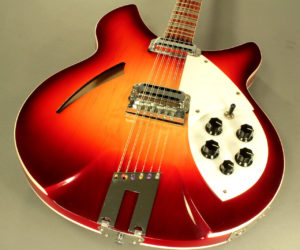 The 360/12 C63 is a reproduction of the first Rickenbacker 12-string presented to George Harrison in 1963. You may recall seeing that guitar on the 'A Hard Day's Night' LP jacket!
MORE

→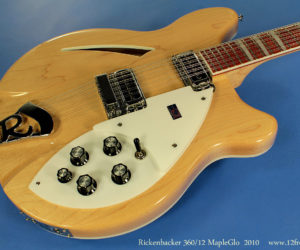 This is a beautiful condition MapleGlo (meaning clear gloss, natural lacquer finish) 360/12, with huge amounts of chime. In excellent shape, it's been set up and it's ready to go.
MORE

→