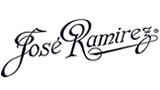 The Twelfth Fret is an Authorized Ramirez Dealer for Canada
ABOUT José Ramirez:
---
José Ramirez (1858–1923) was a Spanish luthier, the founder of Ramírez Guitars and of the Spanish luthier dynasty who continue to run it. His grandson José Ramirez III was in turn head of the company, and a noted innovator who made significant changes to the classical guitar.
He opened his own workshop in the Rastro and then at number 2, Concepción Jerónima Street. At that point, he started a tradition that has passed on from generation to generation, direct to the current 4th and 5th generations. Today, Amalia Ramírez is at the helm of this century-old company and she is responsible for teaching her niece and nephew, Cristina and José Enrique.
A career spanning more than 134 years endorses our reputation as experts in the Spanish guitar at the service of guitarists.
The Twelfth Fret is proud to be the Canadian representative for the Ramirez Professional 1a Series. Generally we carry four to eight new Professional Series guitars at all times plus a broad selection of the Estudio series guitars.
As guitar makers and technicians, we supply a full service for setup, maintenance and restoration of both new and historical, vintage Ramirez guitars.
---
Due to international agreements,new Ramírez guitars cannot be shipped to the USA.
There are no shipping restrictions on used Ramírez or on any other new or used guitars.
---