12-string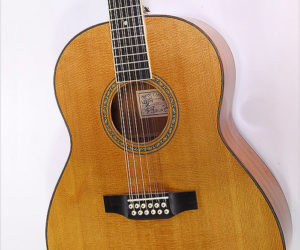 Larrivee L-05-12 12 String Acoustic Guitar, 1990
Used
Price: $2,000.00 CAD
This instrument has sold
MORE

→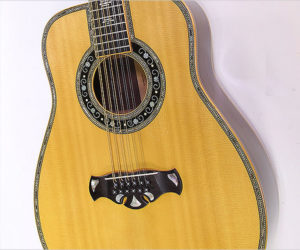 Today we have a very rare treat, something that I have heard on recordings, perhaps seen on stage, but never up close. This is a Bozo Podunavic Bell Western 12-string, built in the USA.
Bozo guitars, built by Bozo Podunavac in California or later Florida, are not at all common, but were used by a number of highly influential guitarists. The notable player for me was Leo Kottke, whose incredible skill with the 12-string still astounds all of us here – regardless of how fast and hard he's playing, every note is clear, clean and audible. 
Used
Price: $4,900.00 CAD
This instrument has sold
MORE

→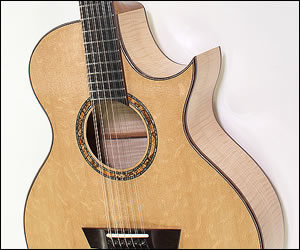 Today we are featuring a recently commissioned piece, a custom maple body 12 string guitar, from the workshop of G.W. Barry
New
This instrument has sold
MORE

→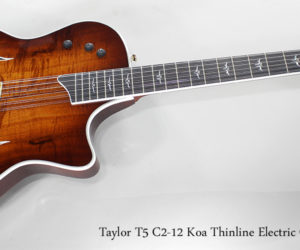 The Taylor T5 was created to address a changing reality for working guitarists – declining budgets for road shows reducing the number of guitars on tour.
Used
Price: $2,550.00 CAD
This instrument has sold
MORE

→
Built from 1998 to 2011, the Taylor 355 is a traditional jumbo-body 12-string acoustic guitar, with no cutaway and no pickups.
Used
Price: $1,499.99 CAD
This instrument has sold
MORE

→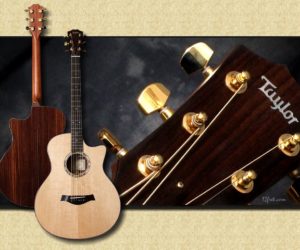 Originally designed as a 35th Anniversary model, this massive sounding Baritone is a uniquely voiced instrument that should appeal to many types of players. Start off with the big and loud Grand Symphony body shape, then add the classic wood pairing of Sitka spruce and Indian rosewood, and top it off with a 27″ scale length tuned from B to B and you get a lush sonic cocktail!!
New
This instrument has sold
MORE

→