Deering -06- 20-Hole Bell Bronze Tone Ring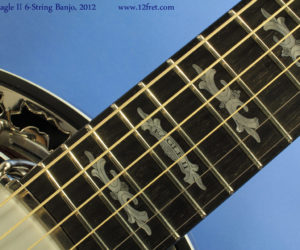 The guitar and banjo worlds collide with the Deering Eagle II 6-string Banjo!
New
Price: $2,789.00 CAD
MORE

→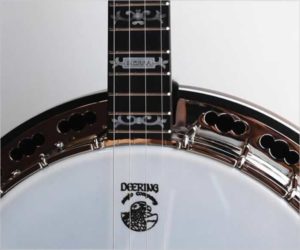 So why is the Deering Sierra Tenor Banjo the most popular tenor banjo in the Deering line? Greg Deering says it best … "No one can buy a better banjo! They could buy a fancier one but not a better one.  Irish Tenor banjos have the shorter 17 fret neck for a brighter, snappier sound. The Sierra 17-fret tenor has our professional -06- bronze tone ring and you get all the most important features that affect the tone and playability at an economical price.
New
Price: $2,889.00 CAD
MORE

→